News brief: MATHCOUNTS Chapter Competition
On Thursday, Feb. 17, the MATHCOUNTS team participated in the online MATHCOUNTS Chapter Competition. This competition took place in Cheryl Abbott's room on the eighth-grade floor.
Diego Gil, a sixth grade student and participant in MATHCOUNTS, reflected on his feelings before the competition.
"I am very excited and very nervous at the same time. Like I'm excited that it's, like, a MATHCOUNTS competition – I've been practicing for this all year – but I'm also nervous… I feel like I've practiced enough that I'm gonna do relatively well," Gil said.
The team participated in the sprint round (where they had 40 minutes to solve 30 problems) and in the target round, where they were given four pairs of problems (six minutes for each pair). An extra group of four people participated in the team round.
This competition marks the beginning of the end of the season for the MATHCOUNTS team!
Leave a Comment
About the Contributor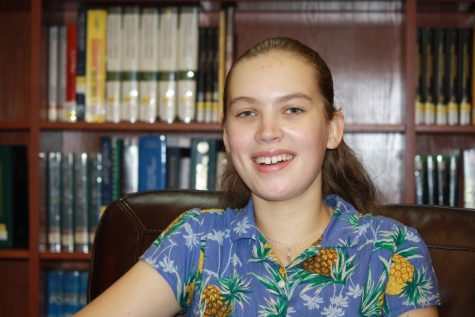 Melissa Krainer, Reporter
Hello! My name is Melissa Krainer, and I'm a staff member of Livewire. Writing has always been one of my greatest passions, and I am very excited to...