News brief: Salih Shares Ramadan Traditions
Every year, Muslims around the world devote approximately one month to praying, fasting and worshiping and studying the Quran. Known as Ramadan, it is thought to be the time where the Quran was revealed to Muslims. Sixth grader Logain Salih shared some facts and traditions.
According to Salih, during Ramadan, eating and drinking is not allowed from sunrise to sunset. Her family eats and breaks their fast together.
Ramadan lasts for about a month, from one crescent moon to the next, and varies each year. (https://en.wikipedia.org/wiki/Ramadan).
For Salih, Ramadan activities are mostly focused at home. Interestingly, where she calls home has changed over the last few years.
"My dad used to live here and then me and my mom came here [from Sudan] to live with him… I was seven years old… I also like Sudan because my family's there and I grew up there," Salih said.
View Comments (2)
About the Contributor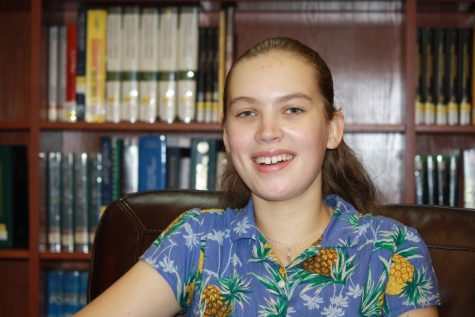 Melissa Krainer, Reporter
Hello! My name is Melissa Krainer, and I'm a staff member of Livewire. Writing has always been one of my greatest passions, and I am very excited to...