Universal Gaming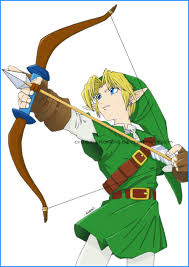 -News on the hottest gaming trends
Welcome to the Livewire gaming blog!
Last time the topic was what would be Game of the Year. This week the game being reviewed is "The Legend of Zelda: A Link Between Worlds", for Nintendo 3DS.
Link's newest adventure features Link on an adventure of a lifetime across the beautiful world of Hyrule and the ominous realm of Lorule.  "A Link Between Worlds" uses the 3DS hardware to its finest, showing wonderful graphics, using the touch screen well and exploiting a wonderful storyline worthy to be called a legend. Perhaps the most exhilarating touch in "A Link Between Worlds" is Link's freshest ability, the power to merge in and out of walls. Though the tactic may seem blown out of proportion, it offers new perspectives of a very familiar Hyrule and brand new Lorule.
Another great turn for the series is the way to obtain items. In past Zelda games, most key items (e.g. bow, hookshot, lantern) have been limited to being found in caves, but, like always, Nintendo blew a breath of originality into their masterpiece and included a shop to rent the items. Though it may seem easier to just rent objects from your house than go through treacherous, trialing dungeons, there's no simplicity to it. If good at dodging and using their life to their wisest, the player could find this new style of gameplay simple. For players who lose lives constantly and can't manage how much life they're putting out with how much they're taking in, this will be a challenge, for every time you faint within a dungeon, a small bird will come and collect all your rented items, leaving you alone in a vast dungeon with nothing but a sword, shield and your own wits. Even if your items are retrieved, the dungeons are not impossible.
courtesy of ninth grader Wilson Saguban
THE RATING:
+ Wonderful story
+ Creative gameplay
+ Beautiful environments
+ Lengthy Gameplay
-No replay value
No big glitches or major problems have been found in this nostalgic parable. Though "A Link Between Worlds" may feel similar to Super Nintendo classic "The Legend of Zelda: A Link to the Past" it is a completely new, extremely beautiful game worth the forty dollars. It's overall rating is a 95/100, giving it a platinum title on the rankings scale.
So what do you think of "A Link Between Worlds"? Leave your comments by logging in and submitting them online.
Leave a Comment