What's going on?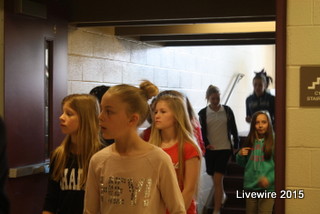 Week of May 18-22, 2015
Monday, May 18
6:15 p.m. School board meeting
Tuesday, May 19
7:30 p.m. AAJHS Symphonic-chamber Orchestra concert
Wednesday, May 20
Thursday, May 21
Social studies finals
3-4 p.m. TSA meeting
Friday, May 22
English finals
World language finals
Last day library will be open
Reminders:
Finals are 10% of your final grade. That doesn't seem like a lot but it is! it can make or break your grade, so be sure to STUDY!
Our last day is June 4, 2015.
The last two day are half days so the bell will ring at 11:20 a.m. for bus students and 11:25 for walkers.
Starting May 18 the cafeteria staff will not be permitted to charge food to your account. Make sure you have money in your account or bring money with you.
Library books are due on May 22. Fines will be distributed if books are late. This will also be the last day to check books out.
May 22 is the last day to turn box tops in
View Comments (3)