Beauty Blogger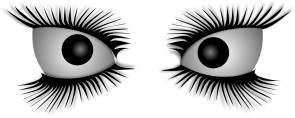 This week's product is: Ulta's Curled Up Mascara
Eyelashes either make or break an eye makeup look. Eyelashes are also probably the most frustrating part of doing makeup. It is important to get a mascara that does not clump or does the job it claims it will. Ulta's Curled Up Mascara is that perfect mascara.
The mascara wand is shaped into a curve. It looks like a C. It fits perfectly with lashes to form shape. The bottle is gold and super easy to find in the store. The bottle is shaped oddly for the wand to fit inside.
The product goes on well. It is a more wet mascara. It doesn't clump so it is able to be applied with many coats. It does exactly what is says on the bottle. It curls lashes without clumps.
When using, still use an eyelash curler to give it a permanent hold. If you are interested in the product go to www.ulta.com to learn more. The price for this mascara is $10.
Leave a Comment