We Call the Shots
The blog that tells you the qualities found in a good photo.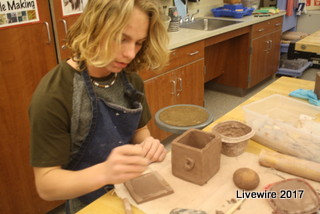 This week we photographed the intro to 3D art class. The 3D art class is taught by John King on the ninth grade floor. In the class students learn about and create 3 dimensional art. All of the photos below feature a clear center of focus. When taking a photograph it is important to make sure that you have a focus and that it is clear in the image. Also when taking a photo be cautious of the background, a distracting background makes for a bad photo.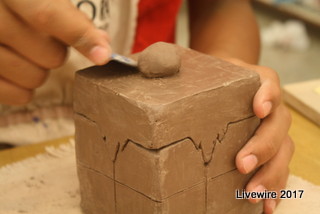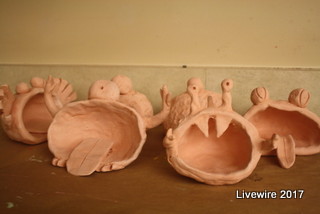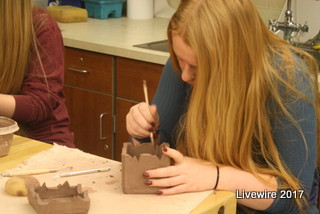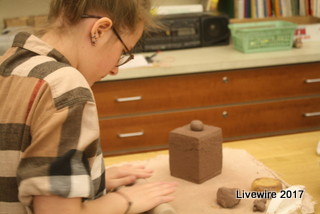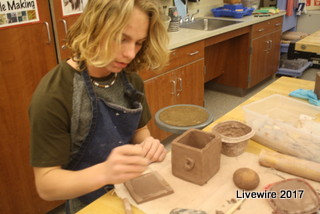 About the Photographer
Paige Glasgow, Photographer
Paige Glasgow is an academic ninth grade student at Altoona Area Junior High School. She is involved in cheerleading for the AAJHS and is one of the captains...