NASCAR in a flash: Martinsville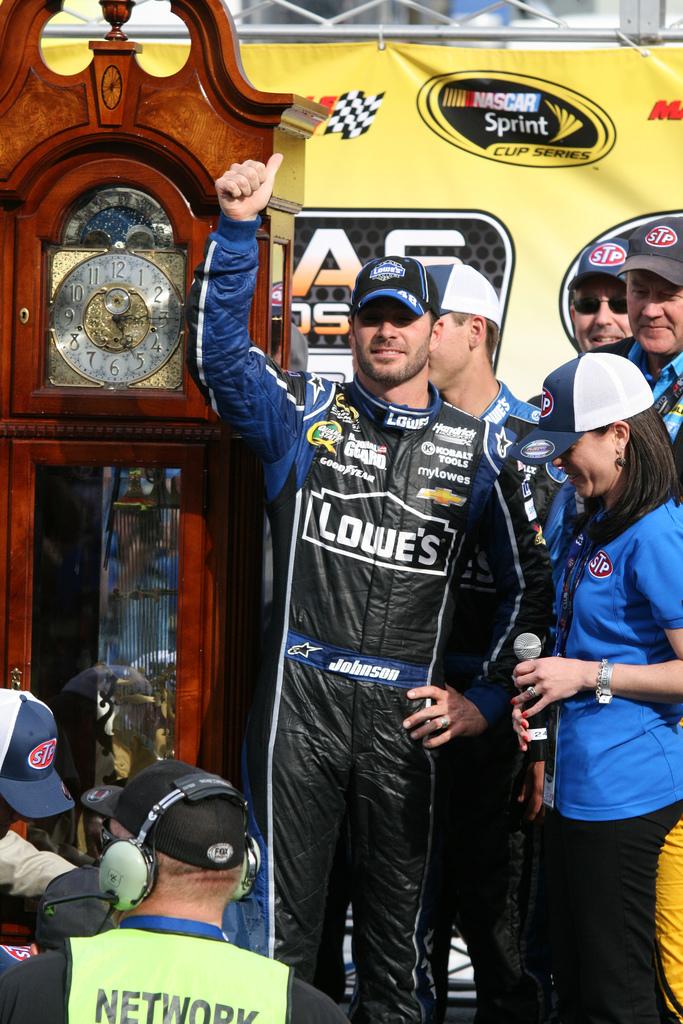 Last Sunday the drivers were at Martinsville also known as the paperclip because of the track's paperclip shape. It is the oldest track that NASCAR races. Instead of a trophy for winning the race the winner receives a grandfather clock as a prize. At the end of Sunday's race Jimmie Johnson took home his eighth grandfather clock. Towards the end of the race the 78 car of Kurt Busch caught on fire.
 The last time that Ford was in victory lane was in 200. This year Brad Keselowski was close to winning in the Ford Focus. Matt Kenseth this year was driving a Toyota this year and he has drove Ford since he started. He only lead 70 some laps in his whole career at Martinsville and he led all of them in one single race.
Johnson always has good finishes at Martinsville. He has won eight races at Martinsville which is the third most at Martinsville. He was on the pole for the start of the race and set a new track record for fastest qualifying. This is Johnson's second win this season. He's off to a great start to the season also.
Denny Hamlin will be out until the Richmond race. Brian Vickers will drive the 11 car until Richmond. Next race is Saturday at Texas and it will be a night race on FOX at eight p.m.
Leave a Comment