Genuine Gianna: D.I.Y. cheap thrills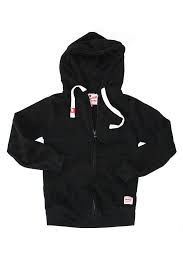 Making expensive products affordably awesome. 
I'm here to bless your wardrobe with the most popular skate ware right now, Thrasher hoodies. It's simple, versatile and the bomb.com. The legendary chest logo has been a staple for skaters since 1991. Travis Scott, Lil' North West and Sage the Gemini have all boosted the hoodie. Tyler the Creator has immensely broad-casted and shown off his miscellaneous hoodies making him practically iconic for the Thrasher community. These jawns retail at about $60. To me, that's expensive! Lets cop this for less than 20 jawns.
Materials needed: plain black hoodie, XACTO knife, white fabric paint with small brush, large stencil paper, tape, cutting surface and a pencil.
To start off this jawn use the printed Thrasher logo on stencil paper, and cut it out with the XACTO knife. Take your time, if you mess this up it will be a dead giveaway!
Now that your stencil is ready for use, you can grab your black hoodie. Taking your hoodie lay it down on a flat surface and place your cutting surface into the hoodie where you will be painting. This will help with making this cop look fresh an crisp. Grab that roll of tape and tape the stencil down for more precision, it will help.
Grab that white paint; lets get crafty. Using a small brush, make even strokes onto your hoodie. Make sure you paint in the same direction to dodge any creases or clumps. You may need to fill in any gaps or go over your trace multiple times before you get a pearly white.
After the painting, peel your stencil off of the paper