Yolo: Things to do before you die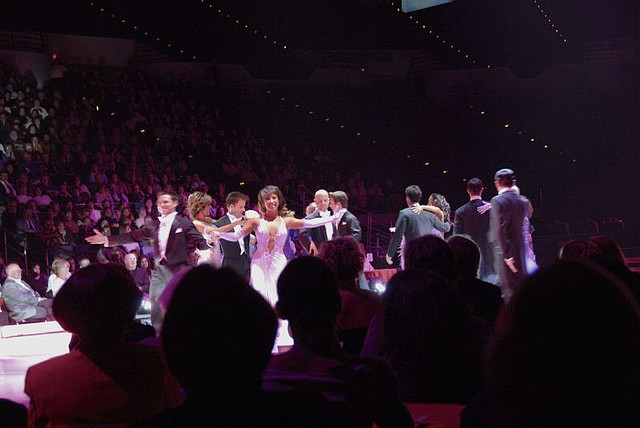 I recently found out that people can be part of a live studio audience free of charge. People can attend a taping of The View, Good Morning America, America's Funniest Home Videos, Dancing with the Stars, Jimmy Kimmel Live, The Ellen Show and even more shows.
Dancing with the Stars is one of the favorite reality TV shows. Dancing with the Stars is a dance competition show airing on ABC Monday and Tuesday nights. The contestants are celebrities paired with a professional dancer. Past celebrity contestants include professional and Olympic athletes, supermodels, actors, singers and astronauts. Each couple performs a specific dance and competes against the others for judges' points and audience votes. The couple receiving the lowest combined total of judges' points and audience votes is eliminated each week until only the champion dance pair remains.
Although the season is almost over, it doesn't mean I can't attend a taping next year or the year after that. Season 16 ends May 21. Check out http://beta.abc.go.com/shows/dancing-with-the-stars/cast-announcement to meet the dancers and pick your favorite dance couple.
Another great show to be the studio audience is The Ellen Show. The Ellen Show features celebrity interviews, musical performers, audience participation games, and segments spotlighting real people with extraordinary stories and talents, hosted by comedienne Ellen DeGeneres. She even dances with her studio audiences. To get tickets for her show people have to visit her site at http://www.ellentv.com/tickets/
For the other shows The View, Good Morning America, America's Funniest Home Videos, Dancing with the stars, Jimmy Kimmel Live people have to go this website. http://abc.go.com/site/tv-ticket-request
Leave a Comment