Drama queens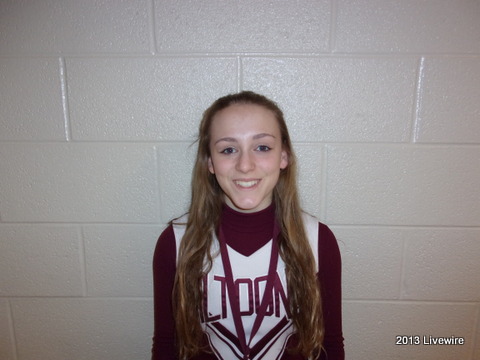 Weekly post with information on the girls of drama.
Sara Sohmer is often involved in school activities.  She is the Drama Queen of the Week.  Sara is a cheerleader for the school as well. Also, she is a dancer outside school.  In previous plays through the school, she has participated in Red Rose as Snow White in seventh grade, and danced in the Suessical that year too. Sara participated in Into the Woods as a dancer also. The spring play Peter Pan she also plans to be involved in for her ninth grade year.
She enjoys doing improv for drama and is often staying after school for the activities that drama club hosts.
Wish Sara luck in her audition for Peter Pan.  She is hoping to contribute by being in the play by being either Nana or Peters Shadow.
Sara's strengths are improv, and she can easily get into character extremely well.  She has difficulty with annunciation.
"Drama is a great way to make friends and overcome shyness.  You also don't know if you have a hidden talent such as acting or excel at stage management it you don't try," Sara said.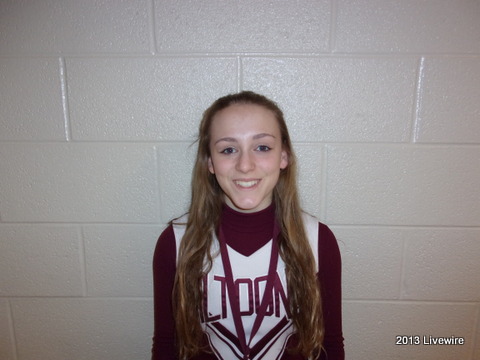 Big Star in Making!
Sara Sohmer is a bright, young, and talented star, and she is doing everything she can to become that star.  Sara does a lot of after school activities for the drama club, and that is why she is this week's Drama Queen.  Photo by Jacob Hord
Leave a Comment