Pets Gone Wild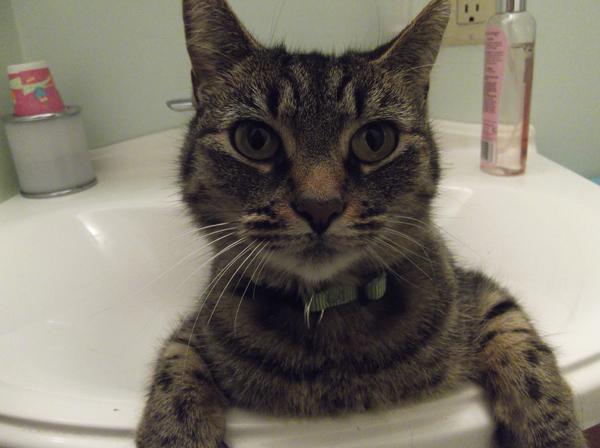 Highlights a students pet every week
This weeks Pets Gone Wild pet is Tink.  Tink is a Calico cat.  She is
4 years old, and she is average weight for a cat her size.  She weighs eight
pounds and four ounces.  She is also 12 inches and three centimeters.
"My mom loves Tinkerbell, and so Tink is just a smaller verion of
Tinkerbell," Lamborn said.
If someone were to get a cat they wouldn't have to do much with taking
care of it.  Cats clean themselves and all
someone needs to do is change their litter
box and their food and water.
Cats also like to cuddle.
 "She sometimes
likes to cuddle, and she doesn't try to eat
your food like a lot of pets do," Lamborn
Cats can be nice unless someone were to give the cat a reason to be
mean.
"She is nice to everyone. She never bites or hisses unless you
give her a reason to," Lamborn said.
Cats can be afraid of some really weird things.  They usually sniff
something and run away or something startles them and makes them run.
"Tink sniffed a rock and jumped up in the air like three feet and ran away.
Later on I threw the rock at her and she sniffed it and ran away again,"
"In the middle of the night while there was a thunder storm, Tink ran in an
laid on my mom's face," Lamborn said.
Leave a Comment