Staff discusses activity period for ninth grade students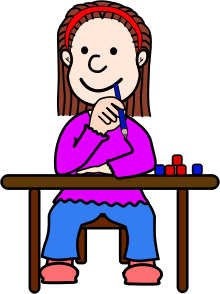 As of now, the ninth grade schedule is primarily class periods, homeroom and lunch. Members of the school staff, in addition to principals, have been meeting to talk about adding a period of activities to the ninth grade schedule in the near future.
These changes would be applied next year to all ninth graders' schedules. In addition to choosing electives, the students would pick an activity for eighth period. The schedules would constantly be changing, depending on the students' individual performance. The choice would only be given to those who have had good attendance, grades and homework.
"All ninth graders would report to a specific room, then there would be options based on how the student is doing academically," ninth grade principal Jerry Koehle said.
The students who don't achieve academic standards in their classes would have to go to their poor performing classes.
"If a student is doing well and doesn't have any deficiencies, then they would have some different places they could choose to go to based on interests they have," Koehle said. "For example, let's say one of the biology teachers wants to do some type of forensics."
These activities could last from weeks to months.
"We're hoping to have this ready for next year," school principal Lori Mangan said. "You would have less choices for elective classes, but maybe some elective classes you have now could be something you could choose eighth period."
"We have done some surveys with teachers, and we'd like to open that up to students to get some feedback from them on this," Mangan said.
"It would give the kids who work hard a chance to have fun." eighth grade student Jada Runk said. "It gives you a break before you go home."
View Comments (1)