Students share experiences in middle school/high school system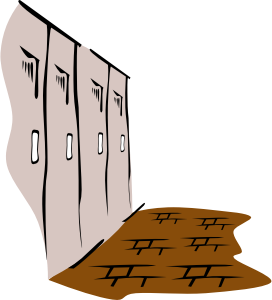 Superintendent Dr. Thomas Otto brought three proposals before the school board and the committee at a  meeting on Jan 5.  One of the three proposals is to begin a middle school system within the district. Many other districts currently follow the system.
"It's a completely different atmosphere, different time in classes and more classes," senior Autumn Hughes from York suburban High School said.
York Suburban High School does have a smaller enrollment than Altoona.
"We have about 900 students here,  so we're not all that large,"  newspaper adviser Betsy Bedell said.
In a middle school system students move from fifth grade to a larger school instead of spending their sixth grade year in the elementary system.
" It's a huge jump.  In the high school, relationships you make are a lot different than middle school because people are a lot more focused on others than in middle  school," senior Alessandro Greco said.
" The building felt so big; I felt so small," senior Jensica Isiminger said.
The first time York students pick courses is in the high school system.
"It was difficult to pick courses because you didn't have to pick the sort of thing in middle school,"  junior Kirstin Copenheaver said.
Some of the York students feel there are benefits to a nine through 12 high school.
"Diversity,"  senior Kate Kleynen said.
"You have better insight about what's ahead of you from upperclassmen," Desiree Jones said.
"There's more interaction," sophomore Breanna Noll said.
"More Leadership," senior Jensica Isiminger said.
Students also felt there are some negatives to the nine through 12 system.
"It's really easy to be invisible," Hughes said.
"You wouldn't really know a lot of the students around you , but here we kind of know everyone," Copenheaver said.
The York District takes time to prepare students for the school transitions.
"They send high school kids to the middle school to have them explain it," Hughes said.
"We have orientations on the first day," Link Crew said.
In this system ninth graders are freshmen in high school.
"Freshmen year people's grades are the worse; they are in HS–you just kind of have to throw yourself into it," Greco said.
"Some freshman try really hard because they want to impress their classmates and the upperclassmen," Isiminger said.
"They just need to grow up," Kleynen said.
Things may or may not  change for Altoona school.  Other schools that have this same system have things that work for them and don't work for them.  The pros and cons even each other out in this type of situation.  If the Altoona school board actually goes through with this then Altoona will be a school just York Suburban High School or any other school with this same system.
Leave a Comment