Counseling tips with Sydney Koehle
There are many ways to find help when it comes to mental or physical health that don't involve other people. Many people struggle everyday with problems others might not know about. Eighth grade guidance counselor Sydney Koehle has been making school counseling tips all year that can help anyone if he or she is struggling.
Some tips even help with school work! She has covered many different topics like attendance, studying tips, empathy and much more.
Koehle said she decided to make the counseling tips as a way to reach more students.
"It is a way to reach more students since counselors have around 250 to 300 students," Koehle said. "We don't get to meet with every single one of those students, so I wanted to be able to put something out there that every student will be able to see whether or not they were able to come into our offices on an individual basis."
She wants to help all the students in the school, but she isn't able to, so this is the closest way that is possible.
The most important thing about the counseling tips is that students use them. The only way they can be helpful is if the student chooses to use them, with or without a guidance counselor.
I would say that one of the more important topics the school has had would be stress management because students struggle with stress everyday with homework, drama between friends, etc.
Koehle likes making these tips and will be creating them again next year. Although she is continuing them again, she wants to do it in a more helpful way and use less paper.
She hopes they can help more students every year!
View Comments (1)
About the Contributor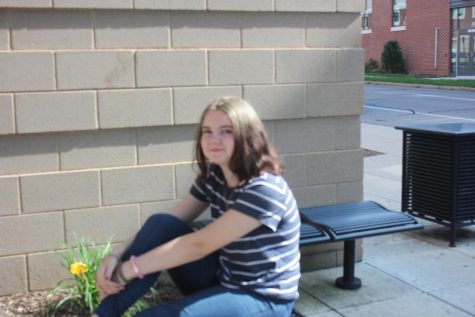 Riley Glunt, Reporter
Hello! I'm Riley Glunt, an eighth grade reporter. In my free time, I like to read dramas and realistic fiction, and I also like to draw, mostly cartoon...