Summer plans change
Due to the quarantine and closure of businesses, summer plans have changed for many people. This is affecting not only students and their families but teachers and their families. 
A lot of students who work in the summer have lost their jobs precisely to businesses being closed. Delgrosso Park, one of the largest employers of junior high age students, announced May 16 they will not open for the summer.
"I was pretty upset that I ended up losing my summer job, but my dad and I came up with a way for me to work around the house and get paid," ninth grader Christine Jordan said. 
With the travel restrictions many teachers and students have rescheduled or cancelled their vacation plans. 
"My family and I were supposed to go to Punta Cana this summer, but our trip got cancelled due to the virus. Since it got cancelled, we might travel to Myrtle Beach," seventh grader Lia Sankey said. 
Hopefully now that they are easing the new restricting students will be able meet in small groups abiding by the new rules. 
"It is hard knowing I can't see my friends because it is kind of a depressing time right now, and they make me laugh. It's fun to hangout with them," Sankey said. 
Even as Blair County is moved to the yellow phase  large gatherings of 25 or more are still prohibited and this excludes all entertainment openings.  
"Pretty much everything has changed right now.  I have young kids, so we spend a lot of time at places like DelGrosso's. Since we don't know if/when they will open, we have no plans for that," ninth grade biology teacher Juile Gardner said. 
Not only are vacations being rescheduled, but also fall sports practices that normally start at the beginning of the summer.  
"PIAA made a recommendation that you should not be meeting in large groups for organized sports until July 1 this summer," head girls' cross country coach Tabiita Quinn said. 
Along with sports starting late summer sports camps have been canceled. 
"The cross country coach at Shippensburg University cancelled all of their camps in June. Everyone is planning; however, health comes first. If we can't go, we will do our own training. I will put it out there on social media using Remind or the app we used last year. Individualized training if this pandemic continues, and we have to continue social distancing ," Quinn said. 
View Comments (4)
About the Contributor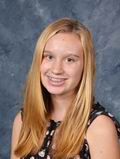 Maddie Cowfer, reporter
Hi, my name is Maddie Cowfer. I am a freshman in high school, and this is my first year on Livewire. One of my favorite things to do is run; I am on the...