Eighth grade students get building.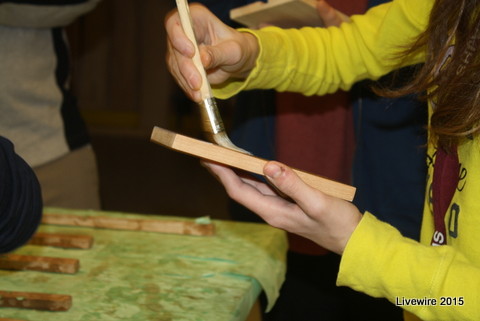 Students in Rachel Manack's eighth grade tech ed. class spent the week working on creating a charging station box.  The eighth graders had the opportunity to use professional tools to create their projects.
Students begin with choosing a piece of wood, sanding it, cutting the wood, putting multiple coats of polyurethane on the wood, then gluing the pieces together.  After that, students had the chance to carve their names into the shelves using a professional laser tool. All eighth grade students take the class that lasts two marking periods and is taught by several teachers. Along with the wood shop portion of the class students also take a drafting section, a web design portion where students design print and cut a calendar, and students also design a mouse trap car or bridge and learn to program a LEGO robot. Manack along with the other Tech Ed teachers such as Tim Dzurko, Jim Heffelfinger and Mark Hutchison teach the eighth grade students along with a few ninth grade electives. Manack and Dzurko also lead the TSA (Technology Student Association) at the junior high.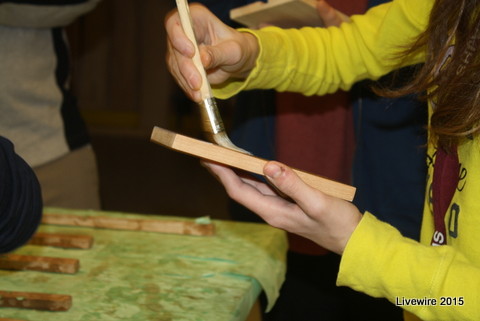 Leave a Comment