Local Amusement park works on expansions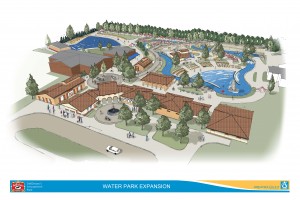 DelGrosso's Amusement Park recently opened their gates for their 68 season. As rumors have it, the park is currently working on expansions for the 2016 season. These expansions include: new attractions to the water park and the tearing down of the race cars and mini golf. Also, the park installed a new ride this winter and that will be operating this year.
 With 67 seasons behind them, DelGrosso's is ready to step up their game with new water park attractions. Next year there will be a lazy river and a wave pool.
 "In order to be a successful business you have to keep growing and changing, and so they spent a number of years researching industry trends. With amusement parks what we're seeing is with water attractions you don't necessary have to be a certain height. Older and younger folks can do it. You can just enjoy being water side," Amy Mearkle director of marketing and advertising said.
After years of research, thoughts and opinions, the amusement park decided to expand the park and add the Laguna splash water park where the go karts and mini golf used to be.
 "It's been at least five years of the research for what it takes. We had to remove golf and go carts. There's huge building planning. There will be three new food stands on that side of the park as well," Mearkle said.
"I think the new water park will be great for families. My family goes there a lot so we get season passes every year," Gracie Lablonski
As people requested, the park added a new "thriller" ride to operate for 2015. The ride is called The RockStar
This ride:
Seats 22 riders
Elevates riders 55′ above the midway, on top of a flying platform.
Attached to a swinging arm that looks like the neck of a guitar, The Rockstar gives riders a unique free-fall experience as the platform whisks toward the ground after making a full circular, clockwise motion.
The ride is complete with a spectacular LED light show
"The rockstar is in and running. That was a half million dollar investment," Mearkle said.
"I really love DelGrosso's because the have a lot of rides, I'm excited for the new ride as well," Matt Furrer
The water park expansion is being constructed mostly by L.S. Fiore out of Altoona. The water attractions is an investment for the park, and they believe it is a good investment.
 "It's twelve and a half million dollars for all the expansions; it's a huge investment. One of the biggest things we're asking our guests to understand is that for instance: this year's all day ride and slide pass is $19.95. Next year our price will go to $29.95. what people need to understand is that a twelve and a half million dollar expansion needs to be paid for somehow. It will definitely be worth the $29.95 it costs to get into the park. We offer some great coupons on our products as well," Mearkle said.
 As the water park expansions are taking place, pictures are being taken every fifteen minutes of the progress. Every so often, they make a video of the progress. To see this progress visit: <http://www.mydelgrossopark.com/attractions/water-park/photos-and-video-from-laguna-splash-construction/>
 DelGrosso's is hoping their guests will have the best experience they can at the park.
"We want folks to just really enjoy a showcase of central Pennsylvania. DelGrosso's Amusement Park prides itself on being a family fun environment with great food. We want really really good food, a great atmosphere, a clean atmosphere and a place where people can have fun at a reasonable price," Mearkle said.
 "I'm really excited to about it and curious to see what differences there are," eighth grader Cameron Faust said.
 Even though there will be construction going on next to the water park, the waterpark will still be open this season.
 Upcoming events at DelGrosso's Amusement Park can be found at: http://www.mydelgrossopark.com/events/events-calendar/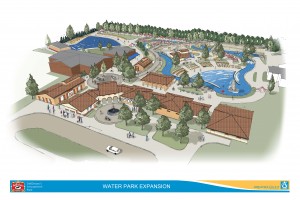 View Comments (1)