Students show their ROAR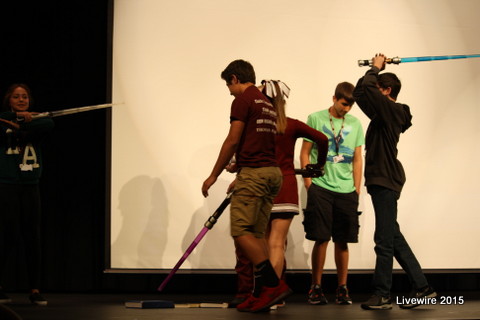 The PBS kick off assembly changed since the previous year.  Students now are able to go onto the auditorium stage and perform a skit about the school's ROAR.
"This year they allowed students to get on stage," ninth grader Marissa Hollingsworth said, "which I thought was pretty cool since I am in drama club."
There were many different skits performed on stage by the students.  The skits were about the school's ROAR: R is respect, O is ownership, A is action, and R is relationships. 
"My class had A for actions," ninth grader Kierra Moist said. "We did celebrity Jeopardy. I actually played Katy Perry in the game. They let us dress-up in costumes and play the parts."
The assembly's purpose was to teach students how to behave in everyday instances.  
"I hope students learned from the skits and the letters,"  eighth grader Camryn Hoff said.
Hosts of the assembly, Kenneth Krott and Sean Cerully, spent a lot of time preparing and planning.
"We sat with one of the PBS committee members, Lori Brown, and we talked about the theme we wanted to go with, which was American Idol," ninth grade teacher and host, Kenneth Krott said. "And we talked about how we wanted to portray that as far as during the assembly."
The assembly is held for the purpose of showing the students what is to come during the school year.
"It gets the students excited for the program and we explain how it works and what they can do as students to earn lion loot," Krott said.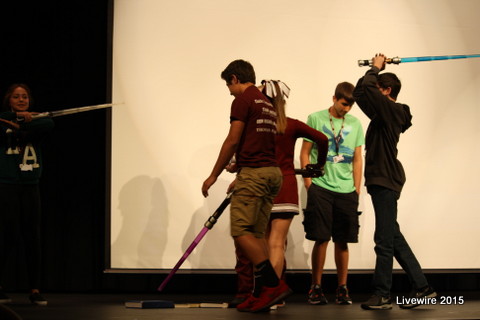 Leave a Comment