Supporting School Sports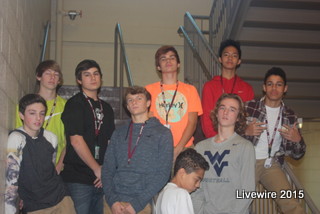 Sports starting up
Hi students and staff, welcome to Supporting School Sports.  This is where readers can come every week for an update on AAJHS sports and upcoming events.
 Winter sports are starting up here in the next few weeks.  Boys' and girls' basketball had tryouts two weeks ago and are preparing to begin their season.  The boys' wrestling team is also looking forward to opening their season.
 Some of the girls on this year's ninth grade team were part last years eighth grade maroon team that went undefeated for the first time in school history.  The girls will start their season on Dec. 14.
 The wrestlers first home match is Dec. 10 in the gymnasium; come out to support the wrestling team as they begin their season.
 The boys ninth grade team will face Hollidaysburg on Tuesday Dec. 8 which will also be the team's first home game of the season.
 Make sure to make your way to one of the AAJHS sporting team's events this week.  Also make sure to check Supporting School Sports for weekly updates on the school's teams.
View Comments (1)