Museday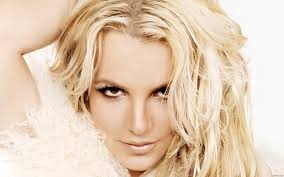 Music is the greatest thing since….
Oops… She did it again
Music is the greatest thing since Kayne West's blow up. This week's greatest artist is Britney Spears.  Although she may have had her golden years in the early 2000's, Spears still keeps it real. She now performs shows in Las Vegas.
At the age of 11, Britney was cast for the All-New Mickey Mouse Club. Ever since she was young, she loved music and singing. In 1998, her first song "…Baby One More Time" was released. The lyrics to this song confuse listeners when the line "hit me baby one more time" is sung. This is not meant in any physical hitting; song writers didn't understand that instead of saying "hit", Americans say "call me".
Six out of seven albums have hit the Billboards.  Over the following years, the artist grew into the singer she is now.  
"I'd get bored singing the same type of songs all the time. I still love my old stuff, but you have to extend yourself and grow," Spears said.
In 2000, she was rumored to be dating boy band sensation, Justin Timberlake. A few years later, Britney married Jason Alexander, but the relationship ended two days later.  The soloist then fell for her backup dancer Kevin Federline and had two kids.  
Spears might have been big 15 years ago, but she is not just some "used to be".
<iframe width='460′ height='259′ src='http://cache.vevo.com/assets/html/embed.html?video=USZM21100055&autoplay=0′ frameborder='0′ allowfullscreen></iframe>
http://www.biography.com/people/britney-spears-9542229#troubles-in-the-spotlight
Leave a Comment