Live Better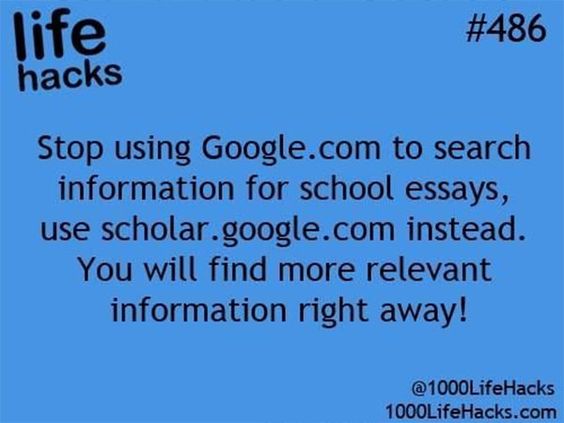 School, School and More School
Make life easier with these simple hacks.  There is a different hack theme every week.
This week's blog is about school hacks.  This includes studying, test taking and school in general.  Most hacks are used from Buzzfeed and Pinterest
Life Hack: While studying for a test, chew mint gum. While taking the test, chew the same gum that was chewed when studying.
My Results: I found that this did not work for me.  My strategy for studying is studying over and over again.  I have tried this a few times.  Chewing gum during tests distracts me.  This hack may work for other people but not for me.
Rating: 0/10
Life Hack:  People can get the answer to any math question on the site mathway.com.
My Results: I needed help on my math homework one night, and it did not work.  With almost everything I typed in, nothing came up.  There were a lot of pop-up ads, too.  It says that you have to upgrade and pay money to see the work for the problems. This site is not worth it.
Rating: 0/10
Life Hack: Google.com can often give you incorrect answers, especially when using Wikipedia. Instead, scholar.google.com is a much better source of information.
My Results: I have used google scholar in my civics class for a research project.  Once all the incorrect websites are out of the equation, there really is not much left besides articles in books and, for my topic, barely any government websites. It works but doesn't at the same time.
Rating: 5/10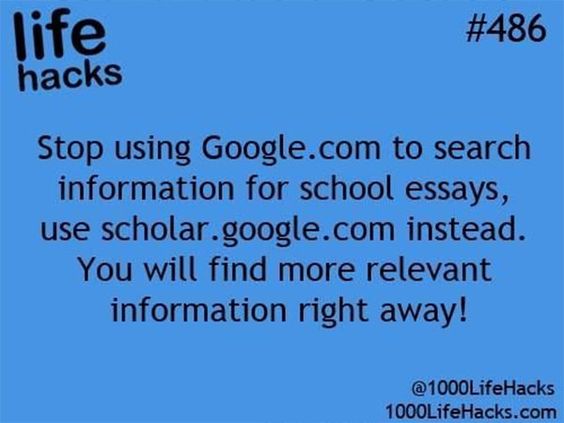 Life Hack: Sometimes students run late for school.  In order to be on time, make a playlist of songs that is exactly how long you have until you need to leave.
My Results: It worked a lot better than usual. I like a variety of songs and I knew right when the last song was.  When the last song came on I hurried and tried to get done by the time the song ended. It is a good method to be on time. I should use this a lot more.
Rating: 8/10
Leave a Comment