Superstar Student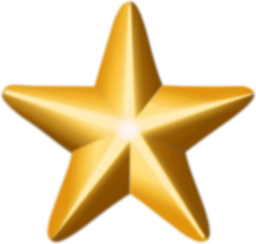 Every student has that superstar quality that makes them stand out through the school. Each week this blog will shine the spotlight on a student who shows true character inside and out.
While leprechauns are running about, and the students are getting more wild there's still a student staying calm and collective.
"I feel good to be star student because I've heard about it lately and I thought it'd be cool to be it," Mary Wilson this week's star student.
Being one of Mary friends I get to see her work ethic in classes and in activities she participates in. Wilson always strives to get her grades above a 90% and never does anything but her full potential.
"Mary is always the life of the party. I've known her since we were younger and she's always been caring and bubbly," Savannah Peterson said.
Other than school Mary has dance three days a week adding up to a five hours while being on H2O, a competitive hip hop team.
"It's hard to manage my school work and dance classes and doing other activities, but I do my best and always prioritise my time wisely to get things done," Wilson said.
Her teachers agree that Mary should be star student. Not only her school teachers, but her dance teachers also.
"Mary is a very bright and bubbly girl who I love to have in my classes. She gets along well with her peers and always does her best," dance coach Mrs. Aly said.
If you see Mary in the hallways make sure to congratulate her on being this week's star student! Check back to see who next week's star student is going to be.
Leave a Comment