Live Better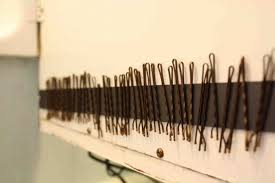 Do It Yourself, It Is Easier
Make life easier with these simple hacks.  There is a different hack theme every week.
This week's blog is about DIY hacks.  This would include anything that you can do yourself. Most of the hacks came from: Buzzfeed, DIYnCrafts and LifeHacks.com.
Life Hack: I, for one, find my bobby pins anywhere and everywhere. I also always find myself losing them and having none left. Instead of losing them, buy a long magnet strip and put it on a wall or surface.  The bobby pins will magnetically stick to the magnet strip, never loose them again!
My Results: I think this is a great idea. You can fit so many on one strip. I will have a large number of them at any time instead of losing them in a short amount of time. I would completely recommend this.
Rating: 10/10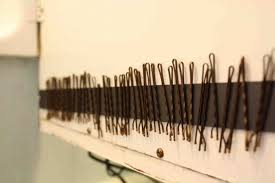 Life Hack: A person can quite easily cut himself/herself on the plastic of any casing. Make it simpler by using a can opener and cut around the edges.
My Results: This works very well.  All you have to do is cut all the way around the edges and open it. It is much more efficient way of opening something whether a person usually cuts himself/herself on the plastic. The only thing is that you have to make sure you cut a straight line or else the edges could be sharp.
Rating: 8/10
Life Hack: By putting your phone under any colored drink, the color of the drink turns the light the phone gives off into a color without being a direct beam of light.
My Results: This did not work very well for me. It did not really give off enough light for my liking. The rooms in my house get very dark at night, so I tried this about it did not work. It only made a fraction of the room a little lighter.
Rating: 5/10
Life Hack: Use a mini hair clip to organize headphone wires, earbuds wires, or any long cords.
My Results:  I don't use hair clips that often so it is a good way for me to use them instead of the hair clips laying around. It keeps them in one place without the cords getting tangled.
Rating: 10/10
Life Hack: Speakers for iPhones can be very expensive. The cheap version is simply using a toilet paper roll and a few thumb tacks.
My Results: I was expecting this to not work but it actually worked very well for me.  It radiated the sound waves all over the room.  Although it was not as good as most speakers I have tried, if you are in a hurry or do not have the money to buy one at the moment, this is a great shortcut.
Rating: 8/10
Leave a Comment