Carve the Pow!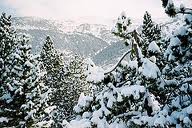 Around this time of the year a lot of people are done snowboarding and some people's seasons are just about over. The only good part of this time of year for snowboarders is the sales on snowboarding gear. The only bad part about buying gear now is that you won't have gear from the new year.
Right now  has the best prices on snowboarding gear. Select items there are 60% off. At http://www.the-house.com/boardshop.html snowboarding gear is up to 40% off all of last year's gear. And last at http://shop.ccs.com/Snowboard/ their gear is up to 50% off only for a limited time though! These websites are probably some of the best snowboarding websites.
Another website that isn't that popular but has grown popularity is http://www.dogfunk.com/snowboard. They have some pretty good prices and some high quality gear there. Right now you can save up to 40% on boards and boots and 30% on bindings. All of their outerwear there for snowboarding is also on sale. A lot of local stores have sales too and mainly its just gear on clearance but you can find some good deals. So go out and buy your gear now for next year so that you can save your money for lift tickets during the season.
Leave a Comment