Maddie's Guide to the Great White Way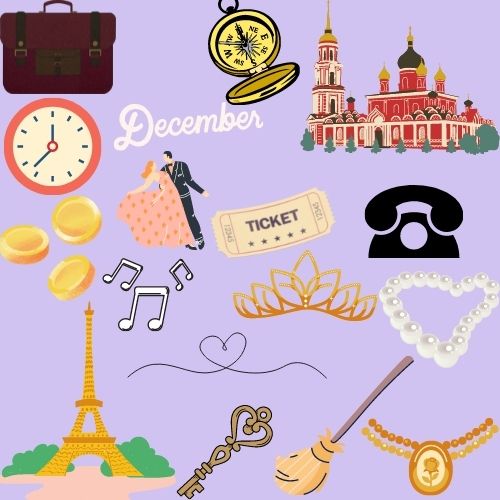 When I was younger, I was obsessed with Disney princesses. Belle and Cinderella were my personal favorites. But as I got older, I learned of another animated princess movie. And after watching that, it quickly topped Belle and Cinderella. Ladies and Gentleman, that movie was none other than "Anastasia."
"Anastasia" isn't just a movie for children to watch in order to see a fairy tale ending. It is a movie that has lots of history scattered throughout. Anastasia isn't the stereotypical animated Disney princess, she was a real, living breathing human being.
In the early 20th century, Russia was ruled by the imperial family, The Romanovs. During the Russian Revolution in 1918, the Romanovs were executed in Yekaterinburg, Russia, but that wasn't the end of the Romanov story.
For years after the Romanov family's death, there was a mystery surrounding the youngest daughter, Anastasia. Many people believed she hadn't died with her family that night. They thought she was still living and had forgotten her memory. People even pretended to be the famous duchess in order to gain her inheritance. But, in the end, it was discovered that she had died with her family on that fateful night.
Although the truth was found, it didn't take away from the romance and mystery of the story. In 1997 Fox Studios took the story and created a children's film based on it. The movie had rave reviews.
For almost 20 years, "Anastasia" was a forgotten treasure. But, in 2017 "Anastasia" came back. This time in the form of a Broadway Musical.
"
"Anastasia" is for the dreamers. It is for those who are lost that are trying to be found. It is for the girls that need to know it is okay to be strong and confident. It is for all who are taking their journey through life in stride and learning lessons along the way." -Aboud
Something that I personally love about the musical is that some of the music is from the animated film. "Once Upon a December" and "Journey to the Past" being just a couple of the well known ones used.
"Anastasia" follows 18-year-old orphan Anya. When Anya was a young girl, she lost her memory. The only thing she has that links her to her unknown family is a necklace.
On the back of the necklace, there is the simple phrase, "Together in Paris."
Anya follows this phrase and works hard to make enough money to travel to Paris.
On the other hand, we have Dimitri and Vlad. Dimitri is a conman and Vlad is an ex-noble. They have been living in an abandoned theater for years. Dimitri begins to hear rumors of the Grand Duchess Anastasia. There is a cash reward for the person that brings her back to her grandmother. Vlad and Dimitri quickly begin scheming to find someone to play that part.
In doing so, they unintentionally find Anya. Anya is skeptical of the two men at first, but when she learns that they could get her to Paris, she quickly accepts their terms.
The plan is simple. Dimitri and Vlad will teach Anya all she needs to know about the princess Anastasia, and she will play the part for them. This way, they all get what they want. Anya will find her family, Vlad and Dimitri will be rich and they all get out of Russia. What could go wrong?
A lot. Anya begins to remember her past life and soon realizes she isn't playing a part. The dowager Empress, Anastasia's grandmother, has had her heart broken too many times and refuses to see any other possible Anastasias. And Dimitri and Anya begin to form a connection that shouldn't happen. After all, the conman never gets the princess.
"Anastasia" is a show that I haven't seen live yet. In July however, I will be traveling to Hershey in order to see the touring cast.
Anya is a character that I really love. She is this strong and independent woman who manages to be kind and open one moment and then sarcastic and closed off the next. She doesn't let all the horrible things that have happened to her get in the way of her dreams. Even when she struggles, she continues on.
Dimitri is an intelligent and brave man who loves to have a little fun. He doesn't always show it, but he has a big heart and would do anything for the people he cares about, including Anya.
A character I didn't mention before is Gleb. Gleb is the son of one of the men who helped to kill the Romanov family. He knows Anya is a part of Dimitri and Vlad's plot, and he warns her about going against Russia. He warns her about going against him, but she doesn't listen. Gleb is then tasked with finding Anya and bringing her back to Russia. He is expected to kill her. This wouldn't be a challenge for him if he hadn't fallen in love along the way.
"Anastasia" has some of my favorite music in Broadway history. Not just the songs that were in the animated movie, but from ballads songs like  "In a Crowd of Thousands" to heart stopping numbers like "Still/Neva Flows (Reprise)" to upbeat confidence boosters like "Learn To Do It," "Anastasia" blends all of its music perfectly and creates a story that stays with audiences long afterwards.
I give "Anastasia" a five out of five stars rating.
Leave a Comment
About the Contributor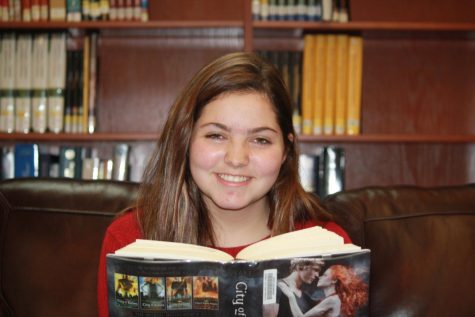 Madison Aboud, Reporter
Hello! I am an eighth grader. Ever since I was young, I have loved to read, and I also have always liked to write. In my free time, I love to sing, read,...