Students celebrate Valentine's Day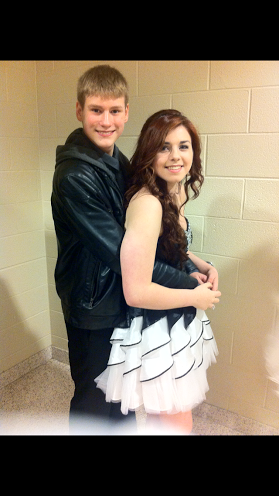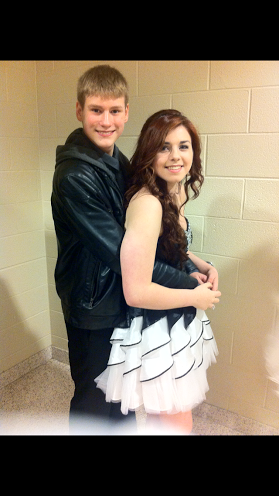 Valentine's Day has come and gone, and so has the Sweetheart's dance.
Students may have had the opportunity to celebrate it with friends, family or boyfriends/girlfriends. Valentine's Day was on Feb. 14.
Others may have spent it with the people they care about most. One person who's in a relationship, Nathan Snyder, spent Valentine's Day with his girlfriend. Nathan and his girlfriend have been dating for almost a year.
Nathan said he looked forward to Valentine's Day because he spent it with his girlfriend. When asked what his dream Valentine's date would be, he said "to go on a cruise." Nathan also wants a pink car for Valentine's Day.
"I don't have any plans for Valentine's Day," said Abby Randolph.
Like Randolph, many students don't have plans for Valentine's Day.
For students that had plans for Valentine's Day, there was no school that day. There was an inservice and it was on a Friday, so they could stay out late.
"My dream Valentine's date is having a man come to my house in a horse-drawn carriage, and then he takes me to New York and sees a Broadway play with me," Randolph said.
All Randolph wanted for Valentine's Day is a single white rose.
Eighth grader Jessie Pensyl says she likes a Valentine's date at the movies.
Because of Valentine's Day, there is also a Sweetheart's Dance. It's for ninth grade students only and was held on Feb. 21. It was from 7:30-9:30 pm in the gym. It was originally scheduled for Feb. 13, but was rescheduled do to the weather.
Randolph attended this dance with her date.
"I'm kind of excited because I haven't really been to a formal dance before," Randolph said.
There have been dances at the junior high before, but this is the first formal one. Randolph is excited, but she says she isn't looking forward to the music they'll be playing.
Molly Edelblute is another student attending the dance. Unlike Randolph, Edelblute doesn't have a date. She's attending with friends.
"I'm excited for it because it's like the first big dance," Edelblute said.
Many students had plans for after the dance, like Edelblute. She went out to eat with a group of friends.
Although the dance was held after school hours, there were still dress rules. Dresses can be strapless, but they must go to girls' knees. Also, students must have their I.D. and ticket to get into the dance.
Due to the dress code still being in effect, many girls had to return their dresses. Edelblute agrees with the dress code.
Leave a Comment