AASD concludes fundraiser for Jack Grassmyer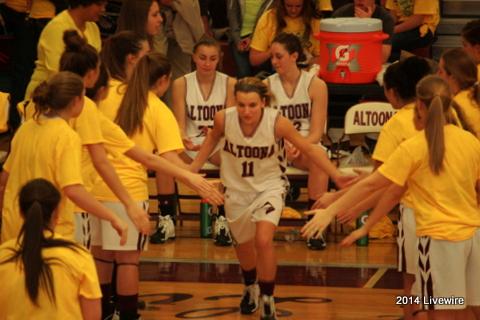 Jack Grassmyer is the 16 month-old son of former Nittany Lion and current AASD teacher, Cassie (Thompson) Grassmyer. He was born with a rare disorder that affects the brain, called lissencephaly.
The AASD sponsored a charity event to raise funds for him by selling teal and yellow t-shirts. Yellow being one of the thin number of colors Jack can process, and teal for Lissencephaly.
A basketball game was also held in his honor played by the Altoona Lady Lions against Hollidaysburg in the AAHS field house. JV and varsity games were both played. The entire event started on Jan.23 and lasted until Jan.31.
The campaign was district wide involving all schools within the district. For every shirt sold, $5-$7 per shirt, $3 is given to Jack to help pay his medical expenses. In the junior high alone, 652 shirts were sold. District wide over 2100 were sold. Altogether this raised approximately  $9329.89 for Jack and his family.
"Mrs.Mangan reached out for a volunteer/contact for the school," eighth grade reading teacher Jennyfer Wilson said. "I felt fortunate to have healthy children and thought I could do something little to help out."
On Jan.31, AAHS Lady Lions competed against Hollidaysburg in the "Hoops for Jack" basketball game. The game included basket raffles and a mid-court shot contest, which also raised funds for Jack . Forty-two former players dating back to class of 1972 attended, including 100 future Lady Lion players. Former Lady Lion coaches Craig Long and Art Taneyhill also attended'
"AAHS Coaches Jill Helsel and Coach Jill Lane first presented the idea for the game to become a charity event," Wilson said. "They played a very important role in the fundraiser.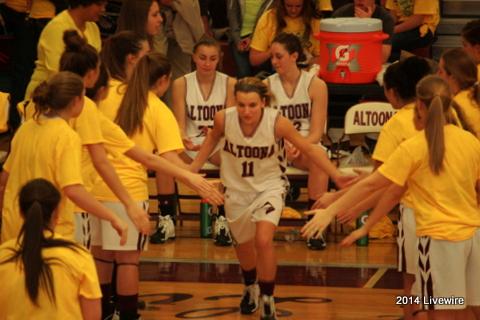 View Comments (1)