What's the 411?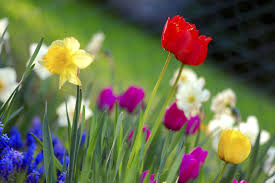 School Clubs
Diversity Club – last workshop takes place Saturday, March 29 at Hollidaysburg Area Junior High School.
Anime Club- next meeting for Anime Club held Thursday, April 3
Sports
Softball – upcoming high school game against DuBois Friday, March 29 at Logan; upcoming game against Hollidaysburg Wednesday, April 2 at 4:30 p.m.
Track – high school Igloo Invitational held Saturday, March 29.

Boys' Basketball – clinic at the AAHS Fieldhouse Saturday, March 29 from 9 a.m. to 12 p.m. for all boys grades six through eleven; no cost for the clinic; instructed by Scott Columbo, Doug West, Coach Paul Hasson, and high school and junior high school staff

Boys' Tennis – upcoming game against Central Mountain Wednesday, April 2 at 3:30 p.m.

Boys' Volleyball – upcoming game against Dubois Thursday, March 27 at 6:00 p.m.; upcoming game against Hempfield Tuesday, April 1 at 6:00 p.m; upcoming game against Forest Hills Thursday, April 3 at 6:00 p.m.
School Events
Empty Bowls event takes place in the cafeteria Thursday, April 24. Tickets cost $10.00 in the main office. All proceeds donated to the Mountain Lion Backpack Program.
Seventh and eighth grade start PSSA testing Wednesday, March 26.

Box Tops Baseball Season running Monday, March 24 through Friday, May 23. Students who bring in box tops will have a chance to win Altoona Curve Tickets.
Music Department
Chamber, Varsity Jazz Band and Vocal Ensemble prepare for their upcoming spring elementary school tour.

Orchestra, Band and Chorus prepare for adjudication.
Leave a Comment