Student teachers bid school farewell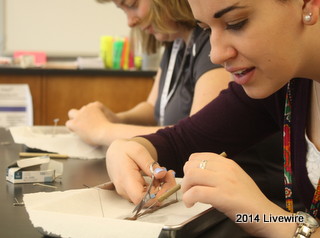 Earlier in the spring the school received 10 student teachers. Spread out among different grade levels, there are five female student teachers and five male student teachers.  All of the student teachers except one leave in April.
" I'd like to get a job teaching somewhere in the area and if not I'd to move preferably to Oregon or California. There are just more jobs out there," Brandon McGraw said.
Everyone is leaving in a different direction. Biology student teacher, Kirsten Fazio is moving to Pittsburgh, English student teacher, Ariel Simner to Israel, Biology student teacher, Aerielle Smith to Virginia and English student teacher, Josh Horton to California. They are all taking a little piece of the school with them.
" I would say definitely classroom management, how to control a classroom but be their friend at the same time," Ariel Simner said.
Simner thinks that being a teacher means being flexible and open-minded, not being afraid to take risks with the students.
"I basically just want to get the classroom more interactive. When I went to high school there were a lot of notes and learning from textbooks. Now it's not all about that," McGraw said.
While most are in favor of teaching the students Aerielle Smith wants the students to teach themselves.
" Project base learning, having students do labs and researching on their own. So they are learning on their own and teaching themselves. I am just the facilitator," Aerielle Smith said.
More time with them would mean a stronger connection.
"I think I'd get more activities and stuff.  Because you're all involved in sports and clubs. I want to be apart of that," Fazio said.
Some student teachers have gotten close with students.
"If I had to pull out something it's just how much of an impact you can make on the lives of students," Josh Horton said.
Next year, Ariel Simner is going to Ashdod, Israel to teach. She must learn Hebrew to communicate.
"Oregon, I've just heard that it is a really great place to teach, and If I moved to California  I could see my brother more often," McGraw.
Although they are leaving, they wished they had more time. Each student has been inspired by the many personalities around the school.  They feel as though they have inspired some students, and have been inspired in return.
7th grade:
Miss Casper
8th grade:
Miss Rivera
Mr.Scott
Mr. Krouse
9th grade:
Miss. Simner
Miss Smith
Miss Fazio
Mr. Horton
Mr. McGraw
Mr. Sugrue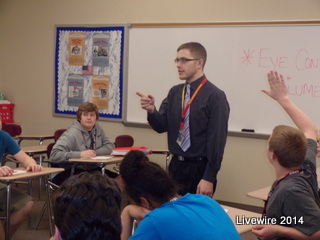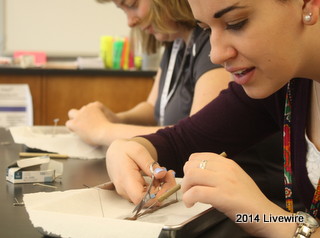 View Comments (7)