Pet's Gone Wild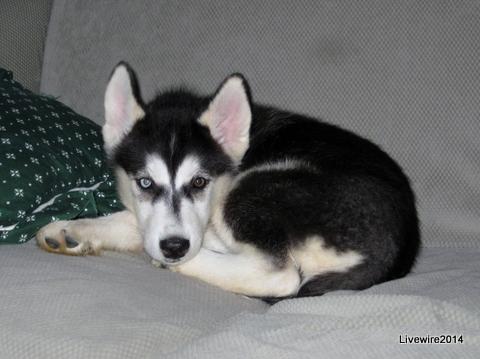 Highlights a student's pet every week
 This week's Pet Gone Wild pet of the week is Sophie.  Sophie belongs to ninth grader Reilly Clapper.  Sophie is a Siberian Husky.  She weighs 45 pounds and is 24 inches.
"We were just thinking of names and we really liked that one," Clapper said.
That's how they got the name Sophie.
Sophie has been apart of the Clapper family for two years.
"She has been a great addition," Clapper said.  "She is very playful and she knows when you're upset because she will come over and lick your face."
Siberian Huskies need to be walked three days a week.  They also need to be washed only when they absolutely need it.
"We wash him only 5 times a year," Clapper said.
They also need to be regularly brushed.
Young Siberian Huskies are very playful and mischievous.
"When my brother was sleeping she peed on the bed right beside his head," Clapper said.  "She also used to try to eat our chickens.  One day she pawed one in the head and it pecked her in the nose."
They also can do pretty amazing things.
"One day my dad was giving her a treat and she randomly did a backflip and we haven't got her to do it since," Clapper said.
View Comments (5)