What's the 411?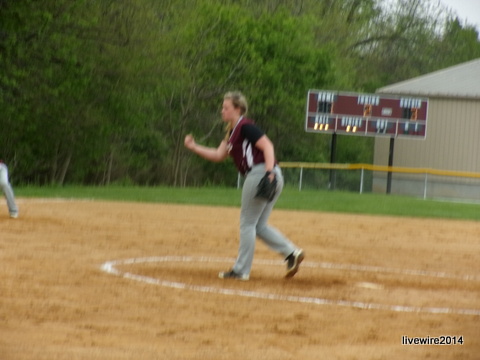 School Clubs
Drama Club – members going on the May field trip  should attend one of these meetings to receive permission slips and important trip information; members interested in community service should see  Becher in room C243 to sign up to help at the Arts Festival Saturday, May 17 and Sunday, May 18

Anime club meeting for today was cancelled
Sports
Boys' Baseball:
The boys lost a home game  Monday, May 12 against Bishop McCort (both at MP)  at 4:00-7:00 p.m. They lost 5-0

The boys lost the away game on Wednesday, May 14 against Mifflin County at 4:30 p.m. They lost 12-2

There will be a home game Thursday, May 15 against Punxsutawney at 4:00 p.m.
Softball:
High school JV softball team traveled to Clearfield on May 13 and brought home a win with a score of 18-3.
Boys' Volleyball:
There was a home game Tuesday, May 13 against Huntingdon at 6:00 p.m.
Boys' and Girls' Track and Field:
District 6 Championships that were to be held on Thursday, May 15, but was postponed to tomorrow at 4:00p.m at Mansion. There will still be practice tonight for districts.
School Events
Blair County Arts festival held on May 18

DC reward trip for students who sold ten or more magazines on May 21

Ninth grade Social on May 23

Ninth grade award ceremony held on May 29

Hat day for participating students on May 30
Music Department
Eighth and ninth grade orchestra, band and chorus are preparing for adjudication in new Jersey, and then will be heading to Six Flags afterwards on May 17.

Chamber, jazz band and vocal ensemble are performing at the Arts Festival on May 18.

Orchestra, symphonic orchestra, chamber and quartet are preparing for their concert on May 20.
Leave a Comment