What's the 411?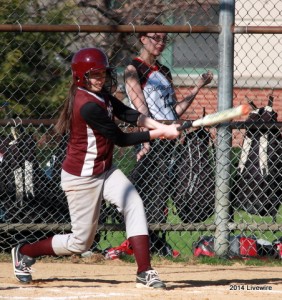 Clubs:
Drama students will travel to Pittsburgh for a field trip this Saturday, May 24.

Anime Club was be held Thursday, May 22 in room C351 at 3:00p.m.

Circle of Friends Buddies stop by Kathy Morgan's or Jason Lloyd's room if they are interested in a summer bowling league.
School Events:
The students that sold ten magazines or more, had their Washington D.C trip on Wednesday, May 21

Ninth grade Social will be held this Friday from 7-9:30 p.m.

Ninth grade awards ceremony held on May 29, eighth grade May 28 and seventh grade May 27

Hat day for participating students on May 30

When students donate a dollar to the Miracle Network on May 22 and May 23, they will get their name on balloon and a small treat.
Music:
Tuesday, May 20 the ninth and grade orchestra, the symphonic orchestra, the string quartet and chamber performed at the junior high in the auditorium at 7:30 pm.

Chamber is playing at the eighth grade awards ceremony on May   .

At the Music Department Music in the parks competition occurred over the past weekend on May 17 in Jackson, New Jersey. Varsity string ensemble got excellent, varsity chorus got superior, varsity jazz band got superior and varsity marching band and band front got superior also.
Sports:
High school softball played at Playoffs on Wednesday, May 21.
Seventh and eighth grade softball players need to return their uniform to Coach Mitchell any time this week. Players should put all the items in a bag and drop it off with a name to Coach.
On May 22-24, PIAA State Championships will be held at 9:00 a.m
Ninth grade students who are interested in trying out for the Cheerleading Squad, try outs were held on Thursday, May 22 from 3:30-5 p.m, Tuesday, May 27 from 3:30-5 p.m and Wednesday, May 28 from 3:30-6 p.m.

On Tuesday, May 20, there was an important meeting held in the girl's locker room at the high school fieldhouse for all the girls who want to play volleyball next year. Students who have questions should ask Karen Price.

Any seventh graders interested in trying out for the volleyball team, are supposed to attend an organizational meeting after school on Wednesday, May 21. It will last approximately 30 to 40 minutes

Any seventh, eighth or ninth grade girl interested in playing basketball next year, is asked to attend an open gym tonight from 4-6 p.m. at the high school field house
Leave a Comment