Pro is the way to go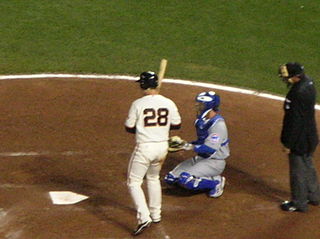 Everything that has to do with sports- Buster Posey
This week's blog is about San Francisco Giants' catcher, Buster Posey. Posey is number 28 for the Giants. He is from Leesburg, Georgia and is 27 years old. Posey has five years of experience and played college baseball at Florida State.
Posey is an amazing catcher and is very versatile. He also plays some first base for the team. Posey had injured his knee a few seasons ago and has come back even better than before.
Posey is an elite player and is very valuable. With this being said, he should be on every top ten catchers list and even top ten players list. He is powerful and athletic, but is also smart on the field. He knows where the ball is going and knows all.
Posey is a great asset to the team and he should be valued by the manager the team as a whole. He does great with the fielding part and is great with the batting part.
All in all, Posey is a good player and he is awesome to watch.
http://espn.go.com/mlb/player/stats/_/id/30112/type/fielding/buster-posey
Leave a Comment