#OOTW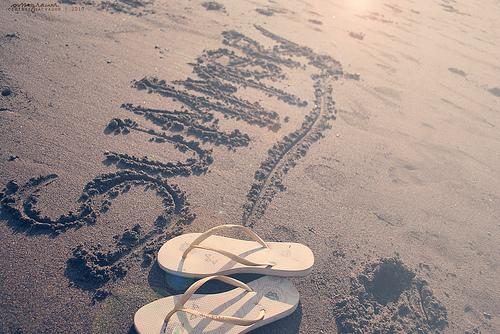 Ending the year in a fashionable way
Finally! The school year is almost near it's end and everyone is getting anxious. With the school year at it's end that means one thing; summer. This week I'll give you some tips to remember for  the break.
 Break out the tank tops and shorts! Even take a pair of old jeans and cut them into shorts, make holes and give them the vintage look. Try tie dying old tank tops and or plain shirts then cutting them into a design of your choice!
How to make old jeans into shorts is actually pretty simple. First lay out the jeans on a flat surface and make sure the legs of the jeans are evenly spread out. Grab a pair of scissors and cut one pant leg at a time,cutting to the desirable length. Make holes just by cutting into the short, making a line like hole then using the one side of the blade of the scissors, rub the blade against the jean and there you have it.
With the tank tops and tee shirts, it's also very simple! Take an old or new plain tee shirt and or tank top and get a tie dye set. Tie dye sets are available at Michael's. The sets come with easy directions on how to make your shirts, just let them sit when done and dry them then you have your perfect summer shirt!
Leave a Comment