Clay cups for a cause, #aasdclaycups
Photos from the AAJHS clay cup night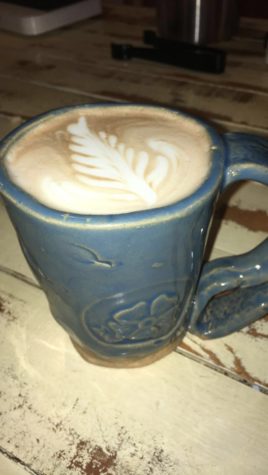 Cup o' Joe? This was Jamie Fetter's caramel cappuccino with a signature design in her free clay mug made by students here at AAJHS. She really enjoyed this free mug and cup o' Joe on her birthday, which she claimed was a "lovely little surprise when you walked through the door."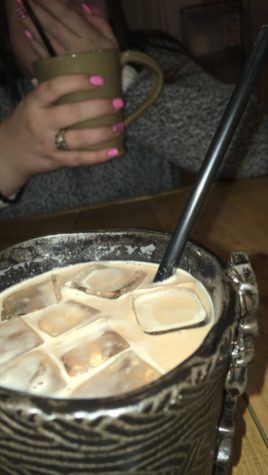 Drink up! Ericka Selfridge sips her hot chocolate out of her free mug. "I believe this was a great idea and I love helping to take a step further in helping save the environment," Selfridge said.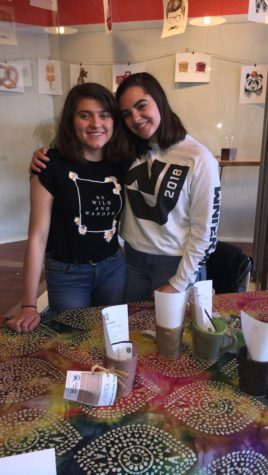 Take one, they're free! Sydney Wilfong and Gianna Ciavarella smile as the hand out the free mugs. Telling people to use the hashtag, #aasdclaycups.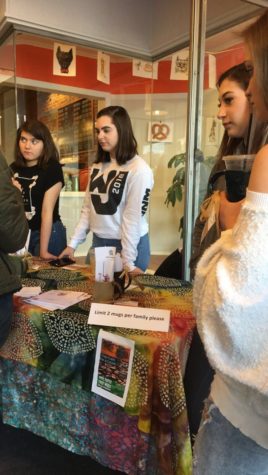 What about this one? Students gather around the table to help those getting a mug chose which one they want. "This one looks superb" says Gianna to a custumer.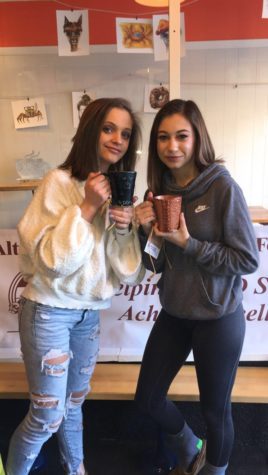 Smile! Students Jenna Ronan and Dalanie Disabato pose for the camera. They wanted pictures with the mugs they made in front of the AAJHS banner.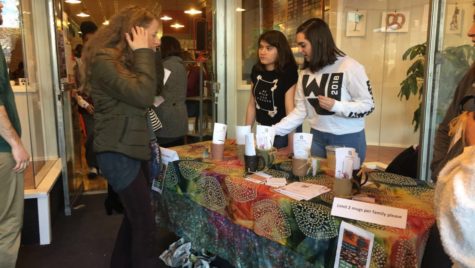 Got mugs? Gianna and Sydney continue to show their work ethic by handing out some of the last few mugs. A small crowd formed behind them, as they too wanted a mug.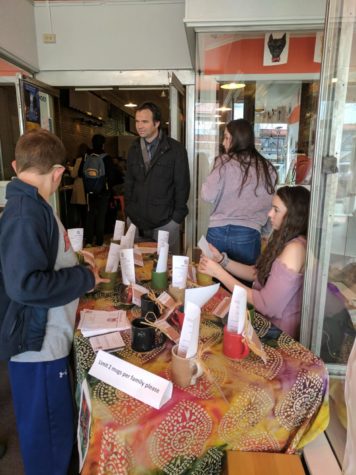 Hard decision? Students Maddie Detwiler and Sarah Weathersbee await as customers get their mugs. The mugs were filled with flyers with information about the event.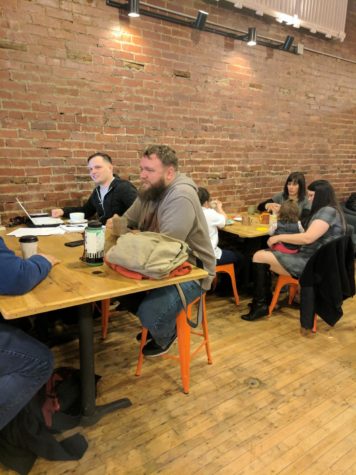 Very Tumblr! Customers of all ages enjoy their free coffee inside of their mugs. Lot's of good conversations and coffee.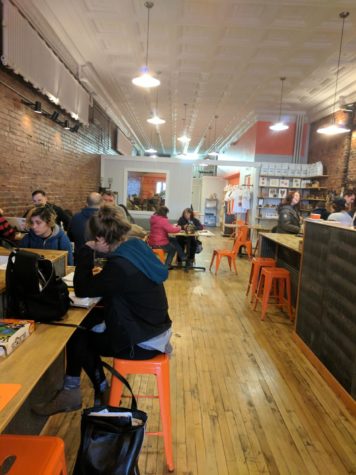 Busy as a bee! Fellow coffee enthusiast enjoy their coffee and tea in a comfortable environment. A mug and coffee type for everyone.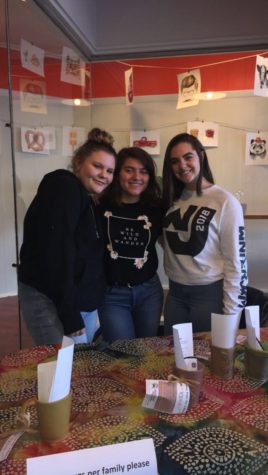 Giving back! The three amigos, Jocelyn, Gianna and Sydney pose for photo graphical proof they they're giving back to the community. It was a picture perfect moment.