Streak Of Undefeated Soccer Season Lives On
Undefeated season! The seventh and eight grade girls soccer team finished undefeated again,  keeping their impressive record of five years without a single loss intact! The team worked and fought hard all season to persevere and earn what they accomplished. 
Head coach of the girls team this season, Scott Berardinelli, said, "I was unsure if the streak would continue. There were holes in our team, and I was definitely concerned; however, many girls stepped up and filled those holes."  When asked if he thought that they would continue the streak next season, he said,"I would love to say yes, but we are short on players, nonetheless we will work hard and give it our all." 
One of the most competitive games played this year was an away game on October 14, 2020, against rival Hollidaysburg. The girls hung onto a 3-2 victory. The game was played on Hollidaysburg territory, so the Lady Tigers already had an advantage while Altoona had to leave class early to get to the game. Altoona had already beaten the Lady Tigers earlier in the season, and Hollidaysburg was hungry to end Altoona's five-year win streak.  Coach Berardinelli said, "Hollidaysburg came out with more energy, but we were able to hold on for the win." 
The lead scorer that game, striker, Sophie O'Dea, said, "I was a bit on edge, but honestly, I thought if we played well enough defense, we would win." It turned out that Altoona's defensive effort was enough.  In the first half, Altoona scored three consecutive goals and Hollidaysburg put one on the scoreboard right before the half ended. In the second half, Hollidaysburg scored to cut their deficit to one goal with about 20 minutes of game time remaining.  The Lady Tigers closed the game with a flurry of shots on goal, but Altoona's defense held strong solidifying the Lady Lions the victory. 
The team is still training in an indoor league and will be ready to keep the undefeated streak next year. Their record this season was 14-0!
Leave a Comment
About the Contributor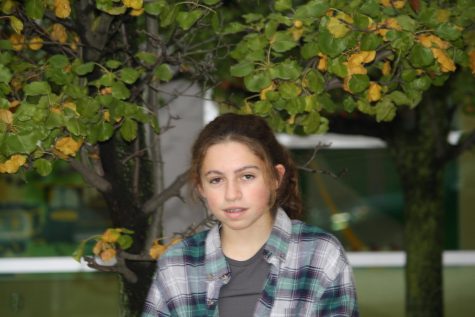 Allison Little, Reporter
Hey! My name is Allison Little, and I am a eighth grader at AAJHS. I spend most of time playing soccer or listening to music. I wanted to join this class...