Hockey is my home
Teenage hockey player leaves home to pursue his dreams. 14-year-old eighth grader Noah Staines plays hockey for the Pittsburgh Penguins Elite. However, playing in Pittsburgh forced him to give up his eighth grade year. 
Staines was discovered while playing in a Galactic Ice Hockey league. A parent noticed his talent and suggested he try out for the Pittsburgh team. 
The next thing you know, Staines was living in Pittsburgh miles away from his loved ones.
"My family didn't mind because they knew I was accomplishing my dream," said Staines. 
He was virtual for the majority of the year, but has recently returned. Going virtual meant he had to give up his honors classes.
Staines said, "It was difficult to stay focused." 
Although the sacrifice was hard, it was worth it.
"I love playing in Pittsburgh because it's a great opportunity to get your name out and play against a lot of other top players," said Staines. 
Face to face schooling wasn't all that he missed while working towards his dream. He also had to leave his family during the week. Staines would travel back home for the weekend but still missed his life back home. 
The ride back to Altoona was Staines' chance to catch up on his schoolwork. The team also had a short study hall break during their time spent at the rink. Practices consisted of skating, lifting and more skating. The boys would practice different drills depending on their position. Staines played left wing and focused on forward drills.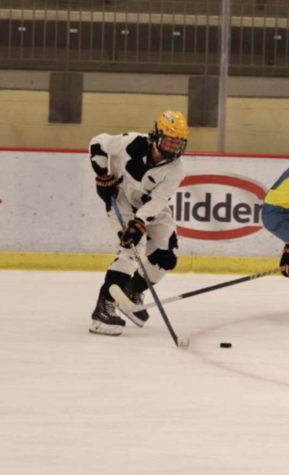 A scedule wasn't the only thing he had to change. He and his teammates bleached their hair for the U.S.A. Hockey National Championship in honor of a tradition. They ended up losing in the semifinals.
"Now that wasn't worth it," said Staines. 
Even through bleaching his hair, he never lost his love for the sport.
Staines said, "I wouldn't go back and change it if I could." 
Would you bleach your hair for a sport?
View Comments(1)
About the Contributor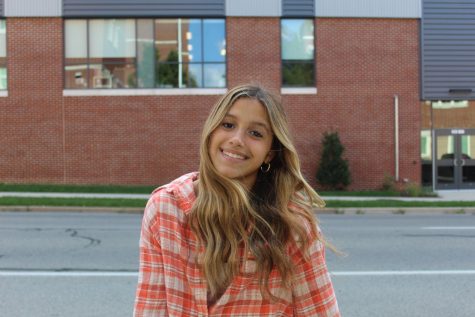 Vionna Jackson, Reporter
Hello! My name is Vionna Jackson, and I am an eighth grade reporter. I look forward to working with the news writing staff this year and gaining experience....