Girls' soccer kicks off playoffs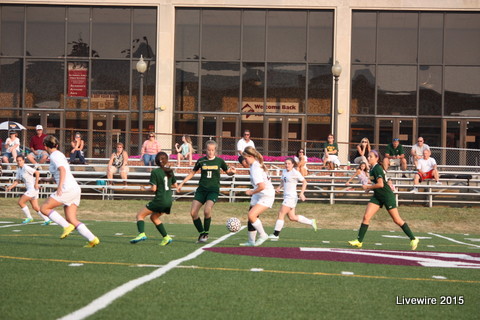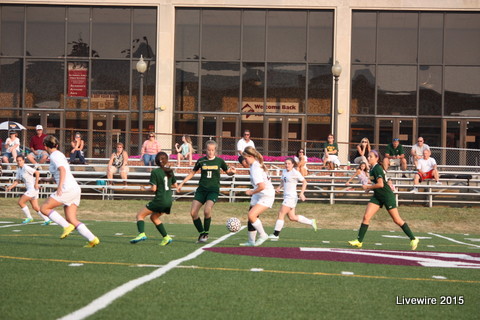 The girls' soccer team has started their season.  The team added new coaches this off season.  
 "The new head coach Derek Winterburn has had a huge affect on my soccer career, he taught me discipline, fundamentals and how to be a good teammate," freshman Grace Dull said.
 The soccer team strived for success all season looking for a break through.  They have a record of 9-5-1.  The team has faced hard opponents all year according to the players.
 "Hollidaysburg no doubt was our hardest game this year. They out ran us, outplayed us and strived to win.  We just didn't bring our A game," freshman Katelyn Musselman said.
 Off the field, the girls try to look out for each other as if they are a part of their family.  The team has had their positives and negatives this season.
 "We are having a good season, I've learned a lot from our new coaches and my teammates have helped me when I'm in slumps.  I have an amazing team behind me, and for me that's the most important thing about playing soccer, is making friends and making bonds with people that could have a big part of my life," freshman Dull said
 "It has helped me make friends, and it has helped me stay fit. I don't have many negative thoughts when talking about my soccer career," Dull said.
 "Soccer is the love of my life, I wouldn't trade it for anything.  The only negative thought that comes to mind is my injuries, but that's pretty much it," Dull said.
 The team has represented their school this year as the season is coming to a close fast.
 Musselman said, "If we stay healthy and play to our best ability we can win the rest of our games with ease, but I don't know how it's going to end.  It really could go either way."
 The team had their first playoff game against Hollidaysburg on Thursday Oct 29.  The team defeated Hollidaysburg for the first time this year, in a close match up.  Altoona pulled away with the victory in the stretch.
 "It was our best win all season," Dull said.
Leave a Comment