Harpster moves up to ninth grade varsity basketball team
Eighth grader Kaylee Harpster moved up to the ninth grade varsity team this year. She was chosen by Coach Makenzie Negri as an outstanding basketball player. 
"My parents were my biggest motivation. They've pushed me to be a better player. They inspire me when it comes to basketball," Harpster said. 
Harpster has played basketball for nine years. 
"When the coach told me I was moving up, I thought it's going to be tough which meant I had  to work harder to get on the other players' level. At the end, I was happy and excited about getting an overwhelming opportunity," Harpster said. 
Harpster is usually a guard. 
"In my first varsity game, I was kind of nervous, but once I started playing, I found the way I used to play. It was the same usual way of playing regular basketball," Harpster said.
Harpster found her way of playing basketball from her first varsity game. 
"The best moment  is when I win or get a high score as an eighth grader playing against high schoolers," Harpster said. 
Harpster is known for her jab steps when getting around her defender. 
"Basketball made me gain more friends. I got to meet different people and interact with them. As a team, we have to be friends or we won't have a good bond during any game," Harpster said. 
Harpster met her old friends from elementary after playing varsity. 
"When it comes to playing in varsity games, the players are faster, more skilled and they have strong movement," Harpster said.
Harpster became a better ball handler after joining the varsity team.
"Kaylee is a really hard worker who's determined to be a better basketball player," Coach Negri said. "She is a constant scorer or a consistent contributor of score in a game. She's also versatile since she can play many positions in one game," Coach Negri said
The record so far is 10 to 3. 
"Yes, Kaylee supports her teammates. She's doing great encouraging her teammates to do better on the floor. She's really positive in general," Coach Negri said
Harpster is supportive from Coach Negri's point of view. 
"Kaylee is a wonderful all around student, basketball player  and a respectful lady. She makes her teammates proud of her hard work. She's a shining star in the ninth basketball team," Coach Negri said.
Leave a Comment
About the Contributor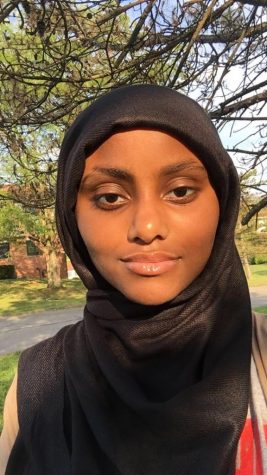 Sufana Hamid, Reporter
Ahem, my name is Sufana Hamid. I am a freshman at AAJHS. This is my first year of joining the Livewire staff. I'm in love with writing since I was ten...