Museday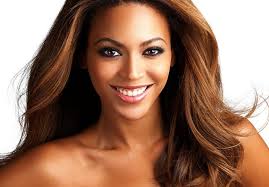 Music is the greatest thing since…
Beyonce Still Kills After 19 Years
Music is greatest thing since… the announcement of an early spring.  
Anyone would agree that Beyoncé is one of the top selling artists of all times.  From Destiny's Child to her collabs with her husband, JayZ,  Beyoncé has never disappointed.  During the 2016 Super Bowl, she performed alongside Coldplay, this being her second show at the biggest football event of the year.  
Born on Sept. 4,  Beyoncé was a star since day one.  At the age of 4, the singer started out her career by participating in pageants.  Knowles showed off her natural ability to sing and dance, and the rest is history.  In 1997,  Destiny's Child signed a contract with Columbia Records.  The girl group was an instant hit.  Kelly Rowland and Michelle Williams were basically backup singers for everyone's favorite… Beyoncé.  "Say My Name", "Bills Bills Bills" and "Survivor" were some of the biggest hits.  
2004 was the end of Destiny's Child and now Beyoncé's solo career began.  Dangerously in Love earned several Grammy Awards.  "Baby Boy" and "Crazy in Love" were the most popular songs on the album.  Later on in her career,  she released more albums: B'Day, I Am… Sasha Fierce and 4. As the years passed, the young Knowles fell in love and married JayZ, another artist she worked with.  
During Super Bowl 50, a commercial played, advertising her new world tour: Formation.  Tickets are for sale now.
<iframe src="https://player.vimeo.com/video/17749338″ width="375″ height="206″ frameborder="0″ webkitallowfullscreen mozallowfullscreen allowfullscreen></iframe>
<p><a href="https://vimeo.com/17749338″>Beyonc&eacute; – Halo</a> from <a href="https://vimeo.com/user1038581″>Mazlanlan</a> on <a href="https://vimeo.com">Vimeo</a>.</p>
Leave a Comment