Live Better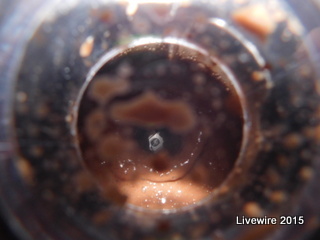 Food, Food and More Food
Make life easier with these simple hacks.  There is a different hack theme every week.
This week's blog is about food hacks.  These food hacks will let anyone make good food in a shorter amount of time. Most of the hacks are used from http://1000lifehacks.com/, https://www.pinterest.com/
Life Hack: Instead of paying money for a Frosty from Wendy's, people can make one at home. It is called a skinny shake that tastes like a Frosty.
Procedure: Add ¾ cup of almond milk, about 15 ice cubes, ½ tsp of vanilla, 1-2 tbsp cocoa powder and half a banana to a blender.  Mix until smooth and enjoy.
My Results: The one I made was a very dark shade of brown.  In the real life hack it looked exactly like the Wendy's Frosty and was a light shade of brown.  It tasted very bitter and had too much chocolate.  The banana was too faint and the almond milk did not taste good with everything else.  Over all, I would not do it again.
Rating: 3/10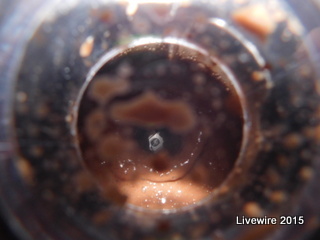 Life Hack: Fries are difficult to make.  With this recipe people can a lot of fries in a short time with just a few ingredients and a few potatoes.
Procedure: Wash the potatoes.  Cut the potatoes almost the whole way through.  Put them on a tray and drizzle oil or vegetable oil on top.  Next, add salt, pepper and butter.  Put them in the oven for forty minutes at 425 degrees.
My Results: I made two potatoes.  The ones I made took a little longer than 40 minutes.  When I took them out, they needed more salt and they were a little too hard for my taste.  But over all, they tasted like regular potato wedges, I liked them.
Rating: 8/10
Life Hack: Peeling an orange can be time consuming and difficult.  This way will take a shorter amount of time and does not need people to use a their hands, just a knife.
Procedure: Cut each end off, then cut almost through the middle of the orange.  Pull apart and then peel the rest of the orange peel off.
My Results: I tried this on two different types of oranges.  Yes, it did work, but it was very messy.  There was orange juice everywhere and there was still an extra step after you cut it all.  Also, the directions can be confusing. Over all, it did kind of work.
Rating: 7/10
Life Hack: Instead of using a measuring cup or a spoon, you can use a plastic container like in the picture below.  It is cleaner to use and also creates a more circular pancake because of the precise aiming of the container.
Procedure: Make any pancake batter you would like, put it into the plastic squirt container then squirt into the pan.  Continue with the regular procedure of making pancakes.
My Results: I liked how the pancakes were a lot more circular using this method than using a spoon or other utensil.  Over all, I liked this method.
Rating: 9/10
Life Hack: Making a grilled cheese involved two pieces of bread.  With this method, you can use two pieces of bread for twice the food.  
Procedure: Instead of putting the two pieces of bread together, you roll out the bread until it is flat and add a slice or two of cheese.  Roll up the slice of bread with your fingers.  Butter the pan and the outside of the bread.  Put the rolled bread into the pan and cook to your liking.  Then, enjoy.
My Results: I liked this method.  It came out with the same results as a normal grilled cheese sandwich but you can make twice the amount of food just by rolling up the bread.  You can also fit multiple in the pan which is convenient.  However, because of how tight I rolled the bread, the cheese didn't melt that much.  Over all, I liked it.
Rating: 8/10
Life Hack: Sometimes making a whole tray of brownies is too much and you just want a brownie to yourself.  One serving size can be made in a mug with a few ingredients.
Procedure: Add the following ingredients to a mug in order: ¼ cup of sugar, ¼ cup flour, 2 tbsp of cocoa powder, a pinch of salt, 2 tbsp of oil, 3 tbsp of water, and optional ice cream or whipped cream after it is baked.  Mix these ingredients together in the mug thoroughly until consistent.  Put in the microwave for a minute and forty seconds.  Enjoy.
My Results: This is better than any boxed brownie mix or homemade brownies I have ever tasted.  This was my favorite out of all the food hacks.  The brownie was fluffy and put into the microwave for just the right amount.  It tasted so chocolaty and there was no need for chocolate chips.  Over all, I liked it a lot.
Rating: 10/10
Leave a Comment