New track athletes adjust to beginning season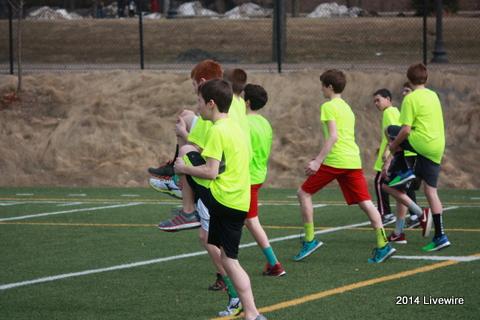 On Monday, March 3, a swarm of seventh and eighth grade students made their way towards the team locker rooms located at the back of Gym B. Crowding into any available space, they proceeded to get changed into their running clothes and filed out into the gym to begin the first practice of outdoor track season.
Although almost half of the athletes had participated in track the previous year, the other half had never done anything like it before. This group of seventh graders, and a few eighth graders, did not know what to expect from the sport.
"Other than gym class and stuff, no," seventh grade track athlete Rachel Krier said when asked about whether she had any other experience with the sport.
Despite the fact that more than a few of these athletes had no previous experience with the sport, 181 students still chose to do it.
" Well, I guess I did it because most of the time I was one of the faster kids in my class," Krier said. "I figured it would be a good sport to do."
After the athletes decked themselves out in proper workout attire, the seventh and eighth graders began practice by stretching and doing agility drills. They then separated into their different event groups; sprinting, distance, jumping, throwing, pole vaulting, or discus;  to perform exercises specific to their event.
"We did stretches," seventh grade track athlete Noah Ruggery said. " Then we did push-ups, and we did sit-ups."
Ruggery participates in the pole vaulting and throwing events in track. Practice for these events mainly involves strength training, conditioning, and practicing form for the upcoming meets.
"So far, it's been fun," Ruggery said. "But it's been really, basically, conditioning."
According to seventh and eighth grade track coach, Sam Solomon, the extensive conditioning of the sport has caused the most problems for the new athletes.
"It's certainly an eye opening experience because of the level of conditioning," Solomon said.
Despite the new seventh and eighth graders having to adjust to the training and conditioning at practice, the coaches still feel that the athletes have done well so far.
"There's a quick learning curve," Solomon said. "Once they catch on, their progress is pretty rapid."
According to Solomon, the junior high team has managed to stay on schedule in terms of preparing for the upcoming meets. In fact, several athletes have already made a name for themselves.
"There's some strong athletes in the seventh grade group," Solomon said. "They'll be able to help us."
Solomon stated that seventh graders Olivia Hudson, Grace Dull, and Grace Shaffer have proven themselves as capable athletes who will contribute to the team throughout the season.
"I'm very much looking forward to it," Solomon said when asked about the upcoming season. "I hope that many of them (the athletes) contribute to a successful track season."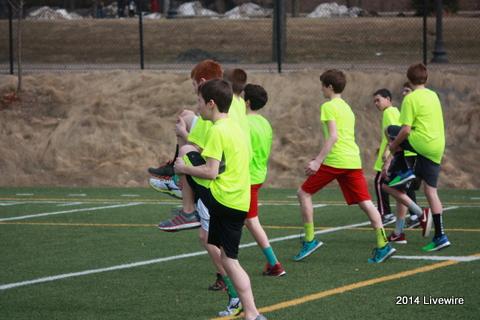 View Comments (1)