Pet's Gone Wild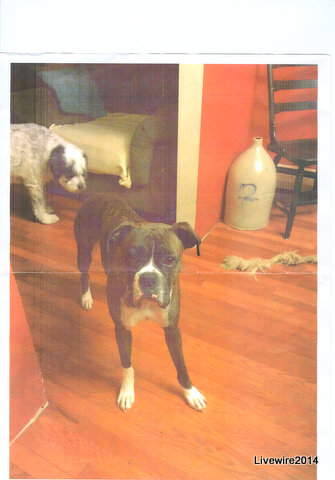 Highlights a students' pet every week
This week on Pet's Gone Wild we are highlighting ninth grader Joe Bergers' dog, Leo.  Leo is 75 pounds and 28 inches tall.  His breed is a boxer.
 "We have had Leo for one and a half years," Berger said.  One of the best parts of having pet's are that they last a long time.  "Leo makes a very good pet because he does not chew things and does not make a mess."
Pets need to be washed and walked as much as possible.  It also depends on what breed of pet that the person owns on how much they need to be washed.
"We walk Leo one to two times a week and we wash him one to two times a month just because he is a boxer," Berger said.
Leave a Comment