#OOTW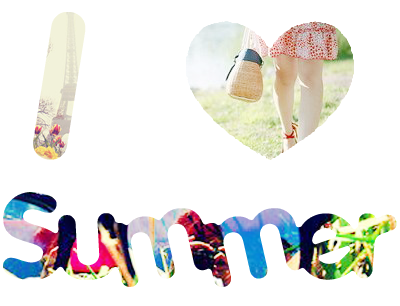 Super summer style
 Finally, the weather is starting to stay warm and the temperatures are rising. Before you know it, we'll be out of school. For most of us, summer is the best time of the year. Hanging out with friends, going to the beach and of course no school! This week's edition of #OOTW is all about summer.
Summer outfits are easy, the typical tank top and shorts but with a couple of tips your summer look with be stylish and people with be asking where you got your clothes everywhere you go.
Instead of being boring, be bold. Summer time colors are bright and vibrant. No longer is it winter so don't be dull. However there are ways you can make winter/fall colors work in the summer.
 Have a grey shirt you don't wear much anymore? Easy, make it brand new by going to Michael's and pick up any design you want printed on the shirt. Cut it if you want, change it into a whole new shirt for summer.
Not only can you change shirts but jeans as well. Simply cut them into shorts and use scissors to make them have holes or rips. Also try patches from any craft store or jewels. Make the shorts your own: show some of your personality through how you make them.
Some stores to check out for the perfect summer looks are Pacsun and Urban Outfitters.
Pacsun has been very popular lately and I see why, their clothes are not only so adorable but reasonable prices. Urban Outfitters has the same clothes concept as Pacsun.
 High waisted shorts are the must have this summer! High waisted shorts with a simple crop top is really trending, so make sure to pick up a pair. They look great on everyone and bring out shape. If you're insecure of your hips these shorts definitely make your confidence boost, they look even better on girls with an hourglass figure.
I definitely recommend checking out the stores that I mentioned, they have the perfect outfits for your summer! Remember to be bold and stand out this summer with your look.
Stay tuned for next week's edition of #OOTW.
View Comments (1)