Livewire nominated as Crown finalist
The Columbia Scholastic Press Association has nominated the Livewire student newspaper for a crown award.
This isn't the first time the newspaper has been nominated. This time though, the Livewire is the only junior high or middle school to be nominated for a Gold or Silver Crown award in the country.
"It's quite an honor to know that across the country, we are the only junior high school that is nominated for such a prestigious award. It was quite nice to hear, and I was very happy for Mrs. Vanish and the students that were specifically involved," Principal Lori Mangan said.
The students that were on the Livewire staff last year and had their stories submitted for review were also happy to hear about the site winning a Gold Crown and what it would mean for the newspaper.
"I feel overjoyed about the Livewire being a finalist for the Gold Crown. It shows that we truly did a job well done. It makes not only me but the other former staff members feel like we have accomplished something and gives us a reminder that our hard work really does pay off. It is crazy being the only junior high nominated because there are so many amazing teen writers throughout the country," tenth grader Destiny Montgomery said.
Reporters on the current ninth grade staff of Livewire were just excited about the news of the nomination. They had their own thoughts to share when it came to keeping up the repeated feat of winning or getting nominated for a Crown.
"I do feel like we can keep up the repeated feat of getting a Gold or a Silver Crown award. I think that eighth grade teachers chose good writers to be a part of the Livewire staff, which gives me a hope of winning an award," ninth grader Sufana Hamid said.
Winning a Crown won't only mean things for Livewire and its staff but for the school as well.
"I think that it just shows the talent that we have in our student population here. And so often we don't hear about the good things that happen with our students, so this is just a great honor to be bestowed upon us. And it gives these students, our students here at the school, validation that of all the great things that they are doing and the talent that they have,"  Mangan said.
A Gold Crown award is the highest award given by the Columbia Scholastic Press Association. There were twenty-one selections made for nominations of the crown awards for 2020 in all out of the 1,145 publications that were eligible. 
"The Crown Awards highlight the best quality among CSPA members who are a self-selecting group that seek to improve themselves. These are papers that seek to be better than they were. Recognizing best practices among them are what drive the Crown Awards," Columbia Scholastic Press Association executive director Edmund Sullivan said.
There was still the question of why no other junior high or middle school was nominated for a crown award.
"That is a difficult question to answer as I was not among the actual judges. However, there are not that many top-notch papers from junior high or middle schools. So your paper's quality really shone," Sullivan said.
The award ceremony, where the winners of the crown awards will be announced, will take place in March 2020 at ceremonies in New York City.
Leave a Comment
About the Contributors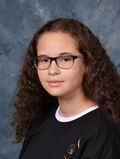 Paris Lawson, Reporter
Bonjour! I'm Paris Lawson, a freshman at the Altoona Area Jr. High School. I am a major geek when it comes to anything about Greek mythology, anime and...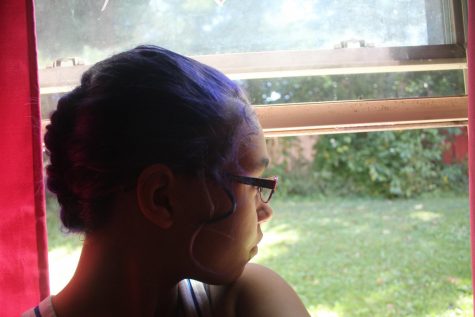 Myah Lear, Reporter
Hi! I am Myah Lear. I am a freshman and part of the AAJHS Livewire staff. I have played viola since the fourth grade. In elementary school, I participated...