What's the 411?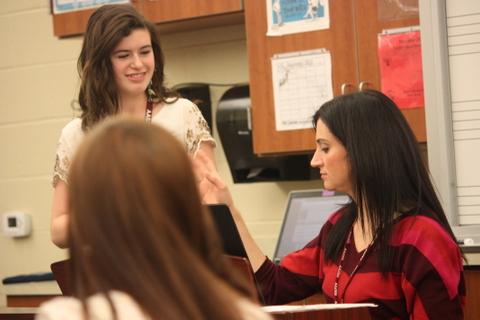 Sports:
TRACK: FRESHMAN
On Monday, April 28, the freshman took part in the Latrobe 9-10 Invitational

On Wednesday, April 29, they went head-to-head with Central Mountain
Ninth grade track meet to Central Mountain on April 29 got cancelled.
TRACK: VARSITY
On Tuesday, April 29, they also took on Central Mountain
TRACK: Seventh & Eighth
On Monday, April 28, the seventh and eighth grade track team, took on Penns Valley, and Northern Cambria. They beat Penns Valley 83-57 and lost to Northern Cambria, 60-77
BOY'S TENNIS
On Tuesday, April 29, the game against Indiana got cancelled

On Tuesday, April 29, the game against Dubois got cancelled
BOY'S BASEBALL
On Monday, April 28, the boys took on Dubois. They lost the first game and won the second game, 10-3

The game on Wednesday, April 30, versus Kiski got cancelled.
Music:
On Sunday, May 18, chamber, jazz band and vocal ensemble performs at the Penn State Altoona Arts Festival
On Saturday May 17 the Music department is going to New Jersey for adjudication and to Six Flags Afterwards
On April 29,  the junior varsity and varsity band performed their annual spring concert in the Jr. High School auditorium.
Chorus puts on concert on May 1 at the high schoo
l
 There is a chorus and orchestra concert on May 13 at the Junior High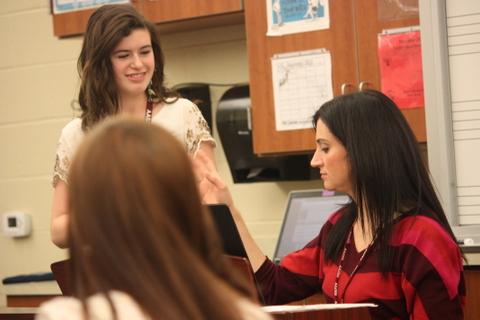 Chamber will be playing at the awards ceremony at the end of the year on May 20.
Clubs
TSA- Tim Dzurko and Rachel Manack held a fundraising night on April 27 at Texas Roadhouse. They named the event "Relay for Life" and all proceeds goes to the Blair Co. Chapter of the American Cancer Society as part of their TSA Community Service Project.

Literary Magazine sale ends on Friday, May 9. Turn in $6 for each magazine to your homeroom.
School events:
For every five Box Top students turn in to their homeroom, they will be entered to win 4 tickets to attend an Altoona Curves game. The homeroom with the most Box Tops collect, receives a pizza party. Box Top collection ends May 23.

Summer gym applications are available at first floor guidance. Application should be turned in by May 1.
View Comments (1)