Eighth graders select electives for ninth grade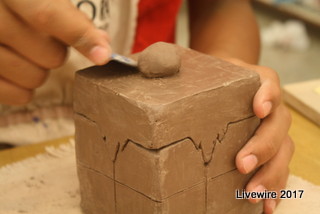 "I enjoy electives because they are a fun break from the typical school day," freshman Sierra Kemper said.
A typical ninth grade student's school day consists of the four core classes, possibly a language, gym, art or music, and two elective periods. Ninth grade offers a variety of electives to choose from to fill a student's schedule. 
Elective choices range from the subjects of art, family and consumer sciences, music, English, social studies, tech ed and science. Ninth graders choose their electives in eighth grade and can select full-year or half-year classes in order to meet their needs.