Students dance the night away at Sweetheart's
Sweethearts. Every school has them. They show up just around that day… Feb. 14. Recently, the Altoona Junior High had their ninth grade sweetheart dance on Feb. 15.
The Sweetheart Dance consists of only ninth grade students of the junior high. Since technically ninth grade is high school, students are permitted to have a formal dance. So, for Sweetheart's students dress up, have fun and dance the night away.
The dance is a way to let students have fun with their friends in a safe environment. The ninth grade committee did not allow students to rent limousines or purchase corsages as a way to keep students from spending way too much on the dance.
When students got to the dance they went into groups. It only took a little while for some students to go on the floor and others to follow. What was unique about the Sweetheart's dance was there was not one single person with the same dress on. Some were casual and some were outgoing.
The dance will continue for many years to come.
About the Contributor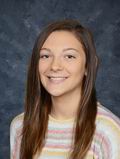 Chastity Brunner, Reporter
Chastity Brunner is a student at Altoona Area Junior High School. Along with being in her school's newspaper site, she is a captain for the AAJHS cheer...