Softball season soon begins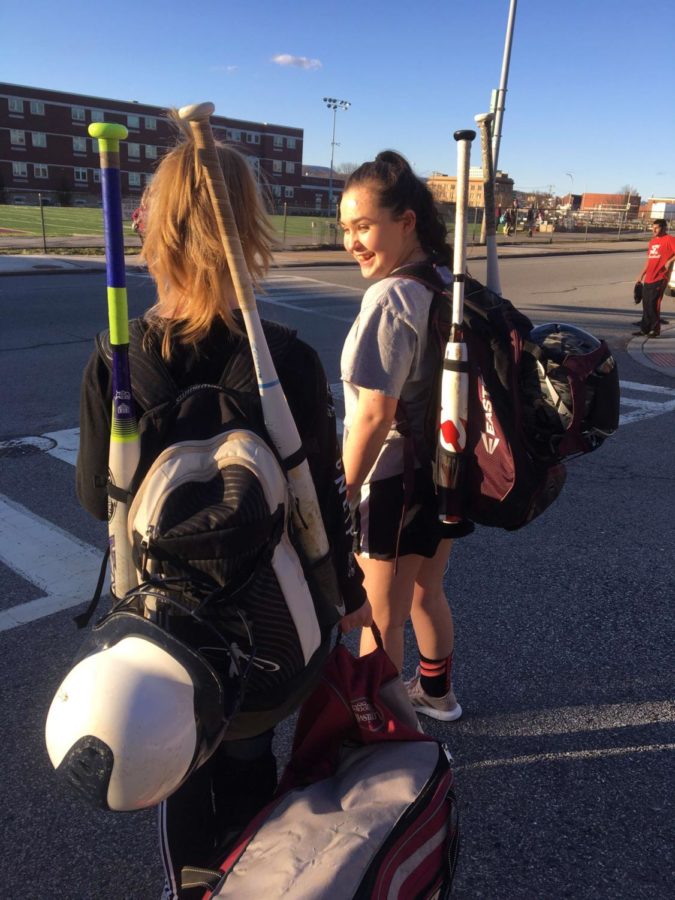 As spring begins so does softball season. The Altoona softball team is preparing for the upcoming season.
Seventh and eighth grade softball coach, Stevie Delozier, is on her second season of coaching at the junior high.
"Prior to taking the junior high coaching job, I coached rec and travel ball for several years," Delozier said.
Delozier says that her goal is to give each player a positive experience to work on their skills and make fun and lasting memories with their teammates.
"While winning is always nice, a truly successful season is is one where each player can say they have learned something, and they have improved as the season went on," Delozier said.
Eighth grader, Harley Yost, has been playing softball since fifth grade and plays first.
"It's really fun, and I get to play with my friends," Yost said.
Seventh grader, Casey Kuhn, is also trying out this season.
"I have played for two years," Kuhn said.
Kuhn plays pitcher and third base.
"I want to do it because it is something that I enjoy to do, and it is fun," Kuhn said.
Delozier says that last year they had a lot of close and competitive games.
"We won some, and we lost some. I hope to keep building on that as the season goes on," Delozier said.
Kuhn and Yost both think and hope they can all improve from last year.
"I feel like everything will go well this season, because there are a lot of new and good seventh graders," Yost said.