Jazz Band Prepares For New Season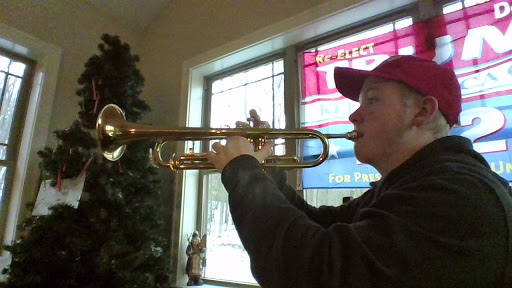 Band director, Kelly Myers, prepares for a new season of jazz band with auditions that occurred recently on Dec. 1, 2020.
Auditioning students that auditioned on Dec. 1, 2020, at 4:30 p.m. performed a B flat scale (a standard set of musical notes placed in a certain order) on top of a prepared piece of music, along with echo jazz rhythms from the judges, Myers and Josh Hillard, that had to be repeated accurately. Any students that wished to play the drum set played swing and rock rhythms evenly and accurately. Every student that auditioned for the AAJHS Jazz Band read and played sight music during their audition.
Auditions for the jazz band usually occur earlier in the year, but the COVID-19 pandemic forced Myers to push back the dates for auditions.
"I enjoy it because I find it fun to play my instrument in a big group like the jazz band and in front of other people," said CJ Romanowicz, an eighth grader, at AAJHS.
"I was going to play the drum kit, and I've been playing for about seven years or so," he said. "I got interested in sixth grade because my elementary teacher told me about it, and I thought that it would be fun."
"This year is immensely different! The change in grades from seven through nine in previous years to six through eight this year means that this year saw two new grades joining our band. They've all been doing a fantastic job, but it's a new and exciting experience to many! Our eighth graders are being called upon to be leaders more than they have in the past (and are rising to the challenge) and our schedule is a little different now," said Myers.
  Myers said, "We were able to have our outdoor summer camp, have a small group of eighth graders play for a few eighth grade games and have a wonderful socially distanced evening at Mansion Park to perform our show earlier in the fall. While we're not currently able to meet as a full ensemble, we are being creative with learning online!"
This year is her ninth year of being a music teacher, but this year is her third in the Altoona Area School District.
Like most years, the audition did not take too long to complete, as each audition was estimated to take no longer than five minutes. Most of the requirements for the auditions were still the same. Around 30 people showed up to audition for the jazz band.
According to a recent announcement regarding the jazz band, acceptance emails will be sent out after auditions, and rehearsals will start on Tuesday, Dec. 8. This is the current plan relating to the jazz band.
Both Brass and Woodwind students, as well as Rhythm Section students, performed their auditions from their homes via Zoom. Currently, there is not any information on what will happen if the jazz band is forced to cease practices.
Before the auditions, Myers recommended that first-year students do not audition for the jazz band without a consultation before the audition, due to various reasons, such as experience.
On top of new grade changes, there will be new directors, one of which will be Hillard, who has taught music for 20 years.
"Like hungry teenagers who stare at me waiting for more jokes!" said Hillard when asked what the jazz band will look like this year. "This fact never changes every year!"
"The jazz bands will look much like they have in the past (just a year younger) and we will have myself as well as the very talented, jazz guru Mr. Hillard on board with us to direct!" says Myers.
"I do hope that we're going to actually have a jazz band because I enjoy it," says Romanowicz, "but I am kind of disappointed that we had to go all virtual right before the auditions."
"Both bands are going to be phenomenal," said Hillard. "Always are. There will be no change!"
"I know the jazz bands will have a great year. There is serious interest in it from our hard-working students, and everyone is excited to make music in a way that we can play together safely. I'm looking forward to seeing what we can accomplish this year!" said Myers.
Leave a Comment
About the Contributor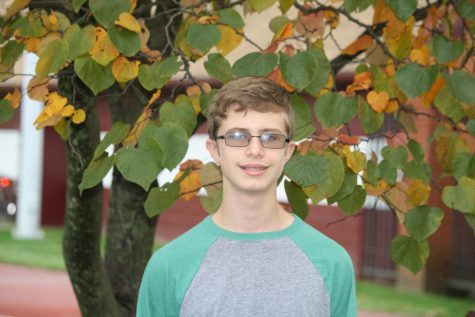 Dominic Danastasio, Reporter
Hello! My name is Dominic Danastasio, and I am an eighth grader at AAJHS. I enjoy photography and writing a lot, so being able to write for Livewire is...